Google (GOOG) Sends Out Invites For Sept. 29 Nexus, Chromecast Event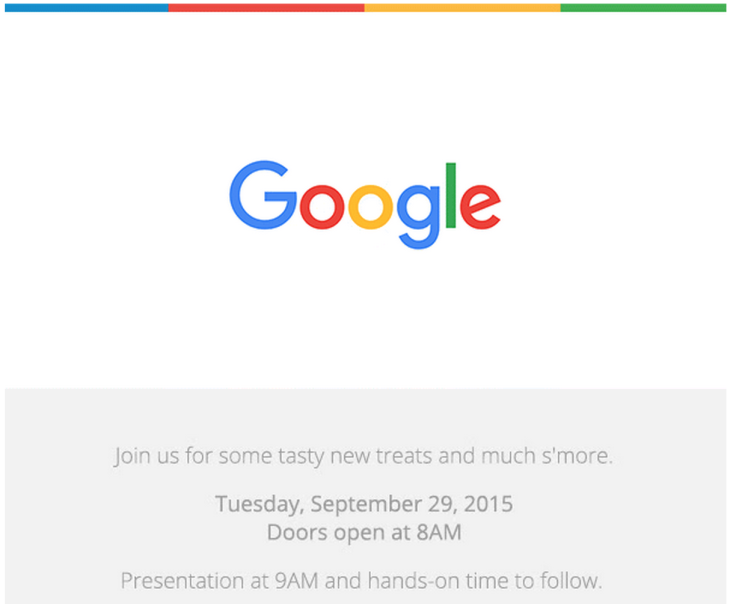 SAN FRANCISCO -- Google has begun to send out invitations to members of the media for an event to be held here Sept. 29. The tech giant is expected to announce at least two new Nexus smartphones as well as new version of its Chromecast online-streaming device.
The new Nexus smartphones are expected to be called the Nexus 5x and the Nexus 6p and will be built by LG and Huawei, according to various reports. Each model will run on Android M, the latest version of Google's mobile operating system that was announced in May. The LG model will feature a 5.2-inch screen while Huawei's handset will don a 5.7-inch display.
Google Inc. (GOOGL) Stock Price - Current Day | FindTheCompany
Besides new smartphones, Google is also expected to use the event to unveil the "new Chromecast" or the Chromecast 2. The online-streaming device is expected to feature a revamped design, come in a variety of colors and be faster than its 2013 predecessor while being priced around the original Chromecast's $35 retail tag.
Google's event comes weeks after a similar event by Apple where the Cupertino, California, company announced new iPhones, new iPads, a new Apple TV and new accessories. Amazon earlier this week also unveiled a new line of products, including a $50 tablet and a new version of the Fire TV capable of streaming device at 4k resolution.
© Copyright IBTimes 2023. All rights reserved.