Google Maps Beta Update Brings Picture-In-Picture Support, Driving Stats, More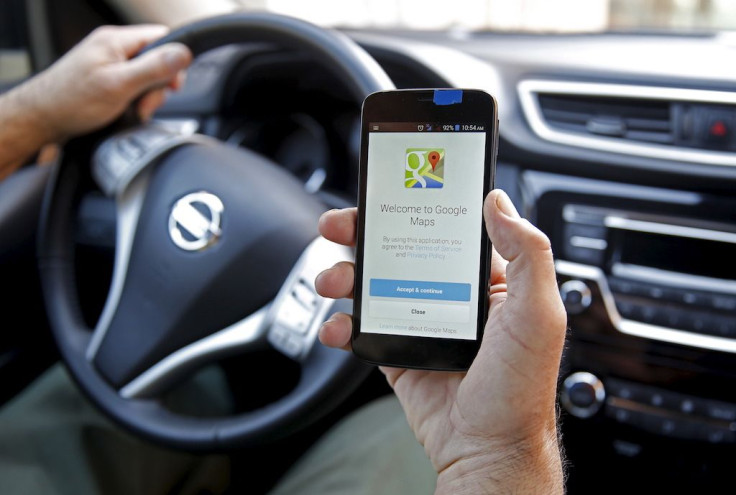 Google is once again testing new features for the Google Maps beta app for Android devices. Google Maps version 9.59 now comes with driving stats, Android O enhancements and support for picture-in-picture mode.
Picture-In-Picture
Picture-in-picture (PiP) mode for Google Maps was once an exclusive feature for Android TV. But for the latest beta, Google has finally expanded its availability for smartphone and tablets running Android O. Users can simply have a minimized version of the app floating right on the home screen.
PiP mode should work for Google Maps when users are using the app while navigating/driving. However, at its current state, PiP support is still very buggy, as pointed out by Android Police. Icons, buttons and the map itself are all awkwardly compressed.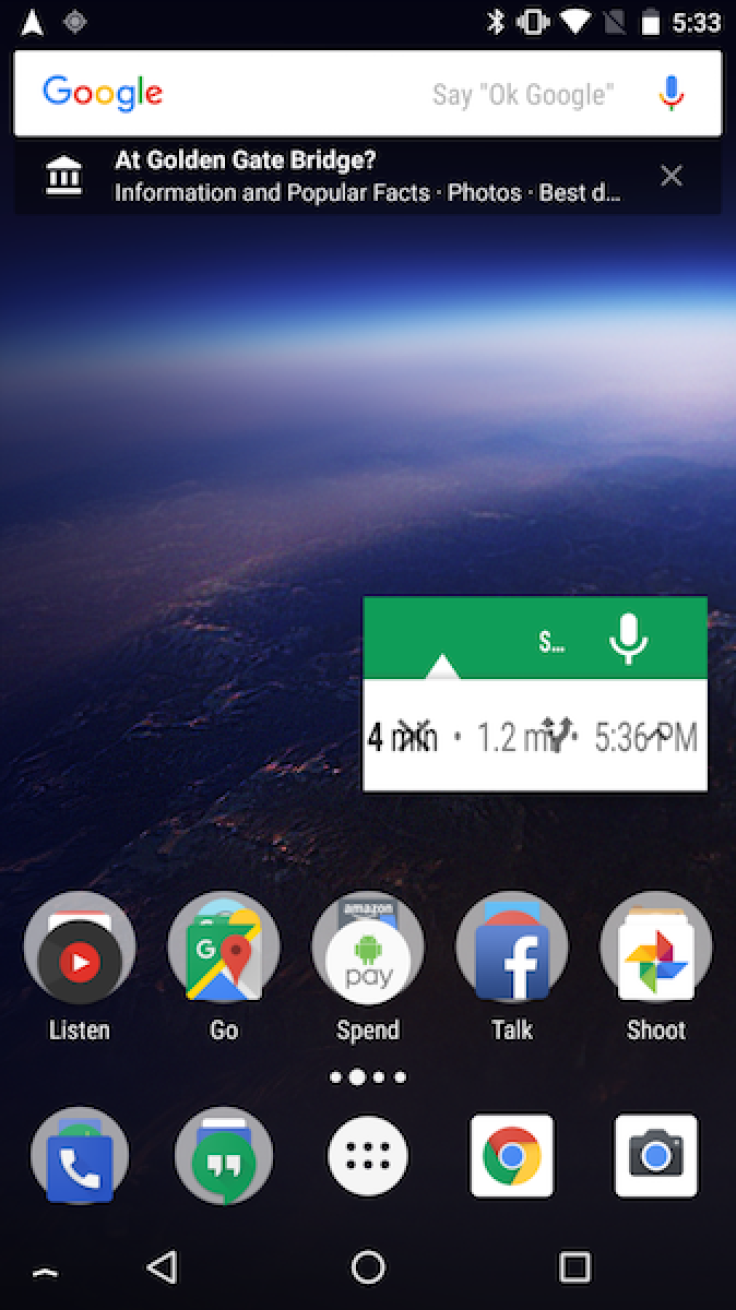 READ: Google May Be Sued By Female Employees Over Sexism, Discrimination​
If users are able to run Google Maps beta in PiP mode smoothly, even if unlikely, users should be able to see arrival, distance and estimated time of arrival. There's also a microphone icon, which should initiate voice control. At its current state, the mic icon is still inactive.
Tapping on the PiP window of the app will open up the Google Maps app already in navigation. Although the feature is pretty useless at this point, it does mean that future updates would definitely make PiP mode for Google Maps really useful for a lot of people.
The New Q&A Section
The new Q&A section can be found right inside the detail block and photos of a location. This section will let users ask direct questions about a place, and other users can give out helpful responses.
There's also a screen where users are able to browse a list of questions that have already been asked about a Google Maps location. They can simply open one up to see the question and responses.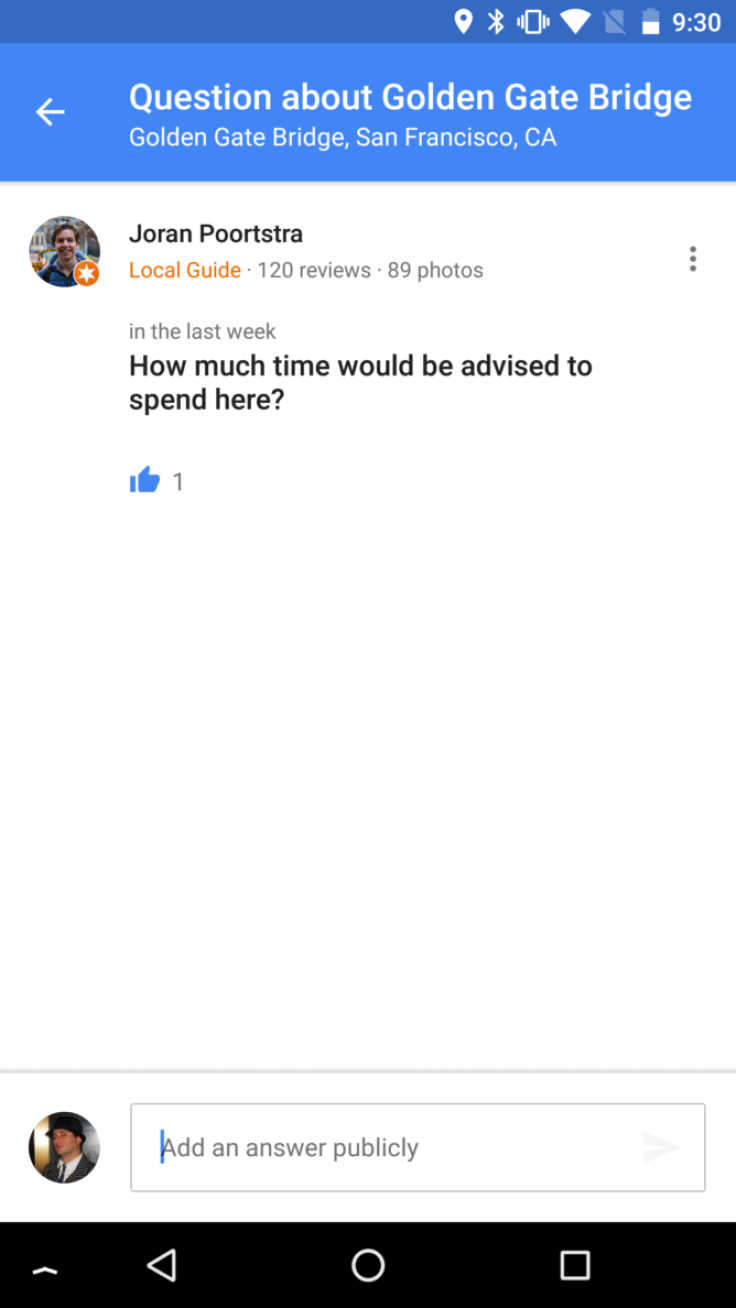 Questions and answers can also be marked as helpful. The more thumbs up a Q/A has, the more likely it is for it to be visible. Right now, there aren't a lot of Q&A's, but that should change in the coming weeks as more people get the new update.
View Your Driving Stats
Users will now be able to view details of their driving stats right in Google Maps. This new feature is enabled by default, and can be turned off under the Navigation Settings.
When turned on, Google Maps will be able to give a user their Monthly Driving Stats. This will include information on the user's average driving speed, number of trips, time spent in traffic and the total amount of time spent driving the whole month.
READ: Google Pixel 2 Leaked Photo Confirms Return Of Thick Bezels​
More Control Over Notifications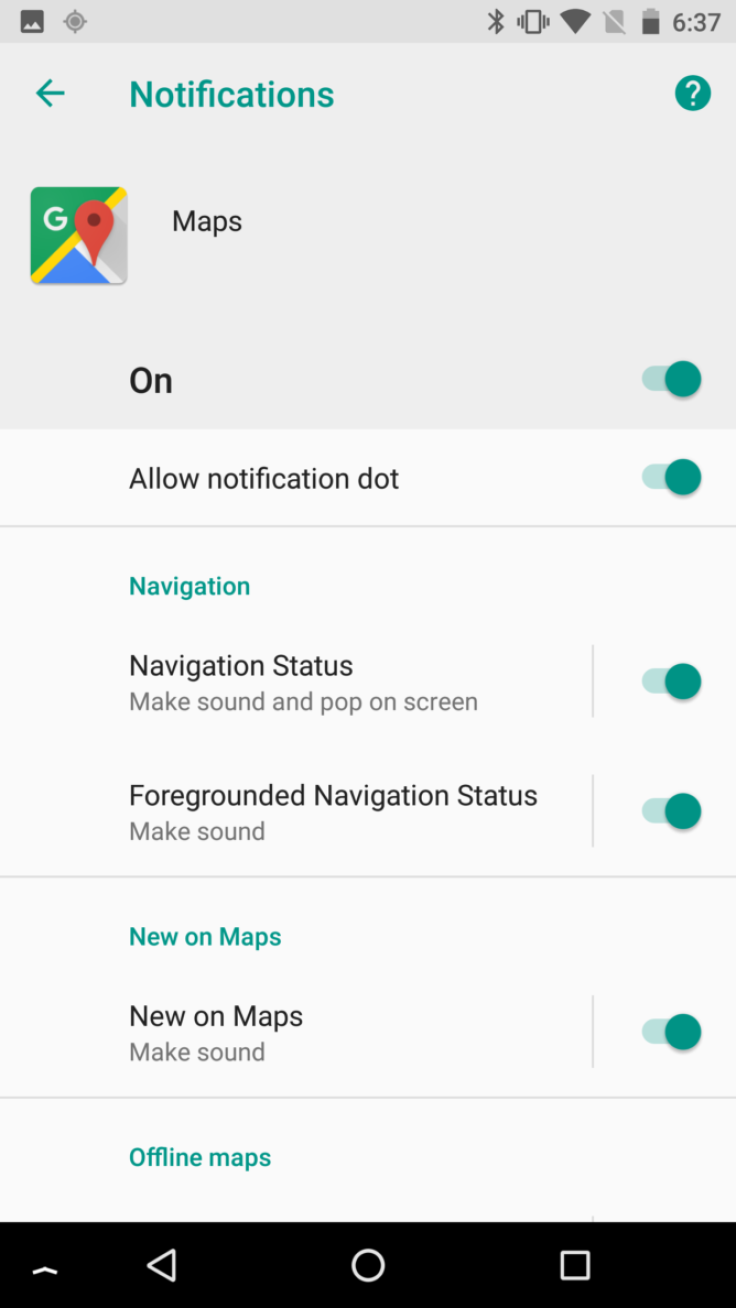 Google Maps has a lot of notification channels, and now Google has added two more for Navigation mode. The first is having a navigation status notification pop up and make a sound while the app is in the foreground and being used. The other is simply for making a sound when another app is open.
Basically, Google is giving users more control over how Google Maps send out notifications. This could be quite useful for times when a user doesn't need to be interrupted while driving, or for when they're currently using another app.
Anyone can try out all these new features by downloading the v.9.59 of the Google Maps beta app for Android from the Play Store, according to 9To5Google. Users can test it out for themselves, but picture-in-picture mode isn't really recommended while driving.
© Copyright IBTimes 2023. All rights reserved.
FOLLOW MORE IBT NEWS ON THE BELOW CHANNELS