Google Pixel 2: 5 Expected Features Including IP68 Protection, Laser Detect Autofocus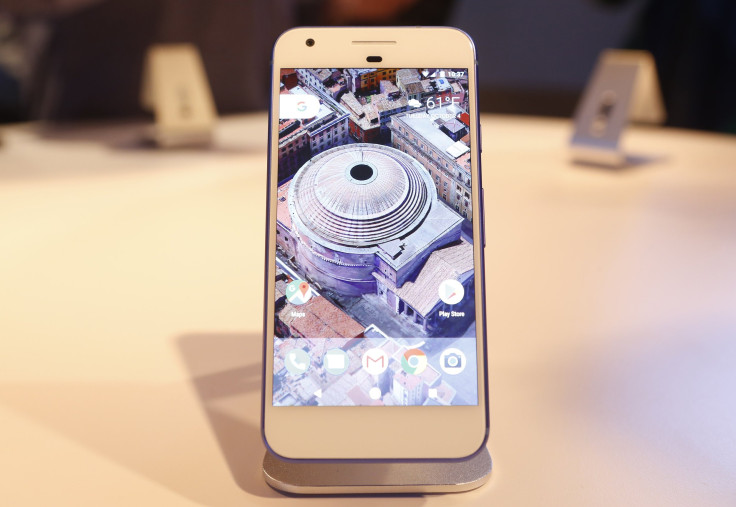 All eyes are set on the Google Pixel 2 and Pixel XL 2 launch, likely slated for next month, as this is the only major flagship series that would be launched this year after Apple reveals iPhone 8 on Tuesday.
A new report by tech news website 9to5Google revealed several new features of the upcoming handset on Wednesday, apart from what we already know.
Slate Gray variant: We already know about the white and black variants of the Google Pixel 2, but according to the report, a new slate gray variant is in the works with a dark silver back and black front. The variant is being tested internally currently.
Laser-detect autofocus: Blurred images accessed by 9to5Google show two black dots next to the flash, which according to the publication, are 'receive' and 'send' sensors for the camera's laser detect autofocus. The Google Pixel 2 camera is expected to support both Electronic Image Stabilization (EIS) and Optical Image Stabilization (OIS). Both the technologies will not only let the camera perform better in shaky conditions but also in low-light conditions.
Google is working with DxOmark for the upcoming device's camera, which had rated the first-generation Pixel handset as the best smartphone camera of 2016.
Google Lens: Google Pixel 2 is expected to bring the Google Lens feature to the masses. The feature is similar to Samsung's Bixby Vision and was announced at the Google I/O event in May. It is designed to bring up relevant information for anything in the field of vision of your smartphone camera. You can point your smartphone camera at an object, say a shirt or a watch, and Google will search its image database to throw out relevant information.
It will also let users connect to Wi-Fi by scanning Wi-Fi stickers, similar to how we connect to barcodes nowadays. The feature will be integrated with other Google offerings such as Google Assistant and Google Photos.
64 GB and 128GB variants: Currently, the base model of the Pixel handset is 32GB, but Google is expected to increase the storage capacity on the 2017 base variants. Both Pixel 2 and Pixel XL 2 will be available in the same variants, according to the report.
IP68 protection: According to the report, Pixel 2 will be rated IP68, making it highly dust and water-resistant. This rating will make the device water-resistant up to 1.5 meters of water up to 30 meters as well as guarantee protection against dust ingress. The 2016 Pixel handset has IP67 protection.
Apart from this, the device is also expected to come with Android 8.1 Oreo on board and have an ambient display option with an always-on display option, which will show notifications even if the screen is closed. The report also marks Oct. 5 a tentative launch date for the Google Pixel 2.
© Copyright IBTimes 2023. All rights reserved.