Google Plans The Future Of Wireless Internet One Small Business At A Time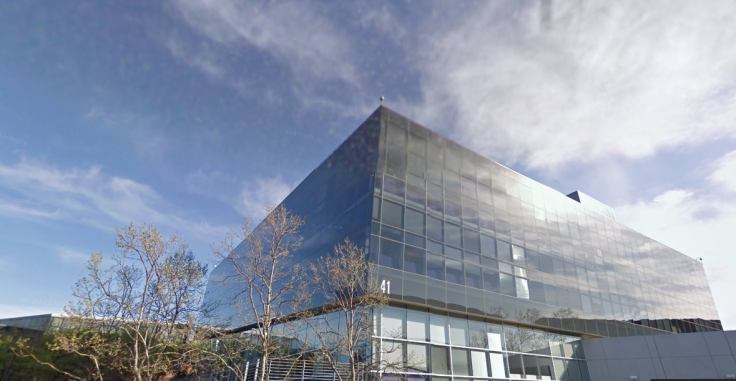 Cable companies have already begun offering Wi-Fi hotspots across the U.S. to encourage usage among customers leery of using up their monthly data allowances, but now they have some powerful competition: The king of search is wading into the wireless war.
Google Inc. (NASDAQ:GOOG) said it plans to lease commercial-grade Wi-Fi equipment at a discount to small- and medium-sized businesses like gyms, restaurants and doctor's offices, tech website The Information reported on Wednesday. The Mountain View, California, company plans to offer the Wi-Fi hotspots, which will use businesses' existing Internet connections, as early as this summer in the U.S. and abroad.
Google also plans to offer Wi-Fi hotspots in areas where Google Fiber is available as it rolls out its own Internet and television service. Google's Access team will implement the new Wi-Fi leasing plan. The team is responsible for developing "technologies and business models to expand Internet access in a financially sustainable and scalable way to impact hundreds of millions of people."
The shift is supported by the Wi-Fi Alliance, a group that advocates greater use of the technology in public spaces. It supports the adoption of Hotspot 2.0, which will allow consumers to seamlessly shift connections between wireless carriers and public Wi-Fi hotspots.
Craig Labovitz, co-founder and CEO of DeepField in Ann Arbor, Michigan, which analyzes big data from the cloud to help content providers and carriers make strategic business decisions, said that Google's move shows the Internet is "a very dynamic market."
"This is true particularly in the major metropolitan areas," Labovitz told the International Business Times. "As mobile devices own more and more of the market ... you're seeing a lot of activity in Wi-Fi offloading."
Labovitz said the move also signals a larger shift in wireless Internet, toward lower prices and greater availability, which is good for consumers.
"It's very different from five years ago, when I struggled to find cell service or Wi-Fi in the airport. Now, I've got Internet, it's free. I don't even know who's sponsoring it, but it's great," he said. "This is Google's business model."
The free Internet access that airports offer is sometimes sponsored by Google, which enjoys being the default search engine on flights, Benjamin G. Edelman, an associate professor at Harvard Business School who researches Internet architecture and online advertising, said.
"All of these things advance Google's commercial interest," Edelman, who also owns an eponymous consulting company, said. "It's easy to feel grateful to Google; they're giving me free Internet.
"But they are grateful for the chance to offer Internet Explorer users the chance to use their Chrome browser. If they can get one in 20 users to switch, they're coming out strongly ahead."
Google often offers its Web services such as Search, Maps and Android for free to consumers and companies, which helps it to maintain a dominant position online but users should be wary of the practice.
"As a consumer, you should be worried about Google becoming so dominant that they don't have to compete, that they don't have to offer competitive terms," Edelman said. "Look at the ads in Google search results these days: there's four at the top, 11 on the side and three at the bottom. I remember when Google launched with zero ads."
Now, Google is so big that it can get away with more advertising without losing users. "When you see extreme dominance like Google has, consumers are the ones getting caught in the crossfire," he said.
As Google cuts in between service providers and consumers -- like redirecting a mistyped Web address -- advertisers may have to pay Google "more and more" for things they used to get for free.
"I just spoke with a hotel chain that spends more on Google advertising [than] they spend on natural gas and electricity put together," Edelman said. "They are looking for ways to bring their advertising dollars elsewhere, because [Google's] prices are so high."
When asked to elaborate, Edelman said, "I can't give a source for that, because they're afraid of reprisal, they're afraid of Google. And that's another example of the search giant's dominance."
© Copyright IBTimes 2023. All rights reserved.