Google May Drown From Takedown Requests Because Of 'Right To Be Forgotten' Ruling, Forcing Bulk Approvals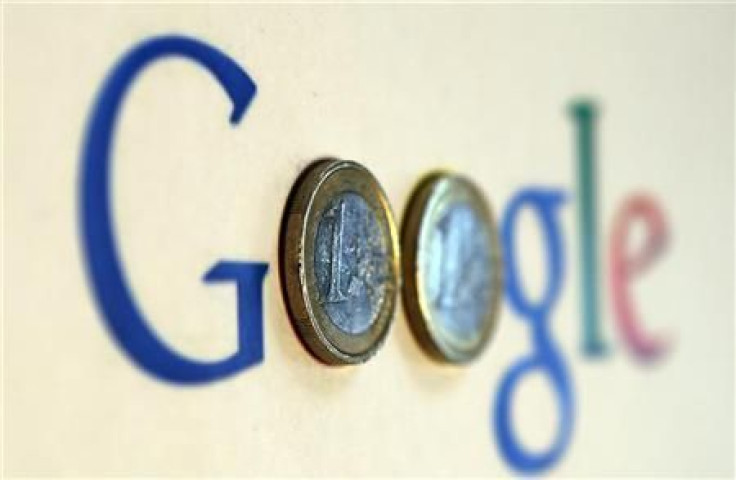 The EU's "right to be forgotten" ruling involving Internet search engines like Google Inc. (NASDAQ:GOOGL) could have a disastrous effect on the open dissemination of information, even if the judgment itself is not intended to wipe the Internet clean of vital information.
The ruling by the European Union requires search engines to block access to information deemed inaccurate, out of date or otherwise irrelevant. The process is relatively informal: Individuals wishing to remove links to unwanted information will make a takedown request directly to a search engine, ie. Google, where it will likely be handled by a data protection officer. The company alone will judge whether or not the request is legitimate.
"It makes Google responsible for information it doesn't control," Brian Crowley, managing director of the Ottowa-based think tank MacDonald-Laurier Institute.
And if Google and other Internet companies are inundated with individual takedown requests, the companies may be compelled to approve the requests en masse rather than evaluate each one, which would make the process vulnerable to abuse.
"The danger is that companies like Google are not going to have the resources to make a judgment," said U.K.-based information technology lawyer John Armstrong. "Either [Google] will decide to challenge everything…or they will accept everything."
James Waterworth, European vice president of the Computer and Communications Industry Association (CCIA), believes that companies affected by the ruling "will simply agree [to takedown requests] to avoid complications and extra cost."
Armstrong said that if Google or another search engine does reject a takedown request, the requester can then appeal to the supervisory authority in their country. Such an appeal would be "basically a complaint that Google is breaching data protection laws by not removing the information," he said.
Following news of the judgment on Tuesday, Google released a statement expressing concern about the "right to be forgotten" ruling.
"This is a disappointing ruling for search engines and online publishers in general. We are very surprised that it differs so dramatically from the Advocate General's opinion and the warnings and consequences that he spelled out. We now need to take time to analyse the implications."
Google has long self-identified as an impartial disseminator of information, an identification that, however arguable, could be seriously compromised by a "right to be forgotten," as Google and other search engines will now be in the position of censoring search results. Waterworth said that takedown request relating to libel have historically been the most vexing for search engines because these companies want to avoid acting as a censor.
"Let's say for the sake of argument that Internet companies receive in the next six months 100,000 requests from European individuals to take down information relating to them," Waterworth said. "They are going to have to think about how to deal with it."
While there is still no telling how many individuals will take advantage of the ruling, Crowley believes it sets a dangerous precedent by allowing individuals to remove access to information they are unhappy with, ostensibly manipulating the digital historical record to suit their desires.
"The past is an objective fact," Crowley said. "If we allow the objective fact to be suppressed, I think we're not too far from… Joe Stalin saying, 'hey Trotsky, you're on the outs now, and I'm cutting you out of the history books.'"
© Copyright IBTimes 2023. All rights reserved.