Google, Samsung May Launch Co-Branded 10-Inch Nexus Tablet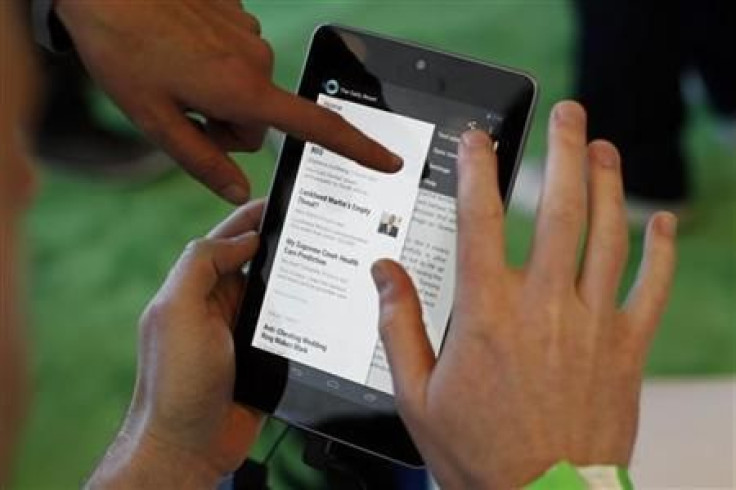 Google Nexus is planning to launch a 10-inch Nexus tablet that is likely to be co-branded with Samsung.
The 10.1-inch tablet will boast a higher pixel density than Apple's third-generation iPad, Richard Shim, analyst with NPD DisplaySearch stated, according to CNET.
The 2560x1600 display comes with a PPI of 299, that tops a 264 PPI found on 9.7-inch, 2048x1536 Retina iPad. The 10-inch gadget is likely to be a high-end device in comparison to Google's $199 Nexus 7 and upcoming $99 tablet.
Other companies that Google has partnered for Nexus 7 tablet include Asus. Previously, Google co-branded the Galaxy Nexus Samsung smartphone and the current extension of co-branding activity is likely to strengthen Google's relationship with Samsung, CNET has added.
The current information is apparently based on supply chain indications and Shim also confirmed that Google will commence production of $99 tablet in December.
© Copyright IBTimes 2023. All rights reserved.