Google sets up 70 electric car charging stations at Mountain View campus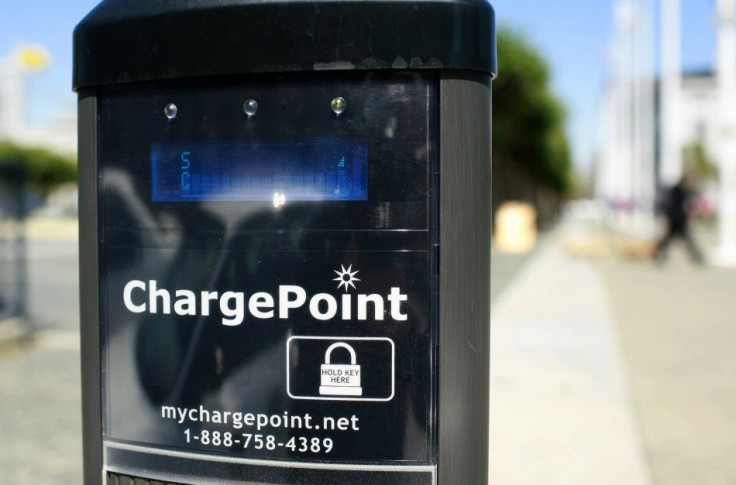 Technology giant Google Inc has deployed more than 70 electric vehicle charging stations managed by the ChargePoint Network at its worldwide headquarters in Mountain View, CA, the company said in its official blog post on Thursday.
Over the last few years, several innovative electric vehicle (EV) technologies have emerged in the marketplace and we've been working to update our green transportation infrastructure, Rolf Schreiber, Technical Program Manager, Electric Transportation at Google wrote on the blog post.
As a result, we've now developed the largest corporate EV charging infrastructure in the country. We're also including the next generation of plug-in vehicles in Gfleet, our car-sharing program for Googlers, Schreiber added.
The charging stations are used by employee-owned electric vehicles, as well as the company's growing car sharing program for Googlers (GFleet), which includes Chevrolet Volts and Nissan LEAFs. With plans for 250 more charging stations on its campus, and a goal to make 5 percent of its campus parking EV-ready, Google's installation is the largest workplace charging installation for electric vehicles in the country.
Gfleet and our biodiesel shuttle system result in net annual savings of more than 5,400 tonnes of CO2. That's like taking over 2,000 cars off the road, or avoiding 14 million vehicle miles every year, the blog post said.
The tech giant has been working over the last several years to deploy and experiment with new green transportation technologies.
In 2007, Google launched RechargeIT, an initiative aimed at accelerating the adoption of electric vehicles.
Google's biodiesel campus shuttles use the latest clean diesel technology, reducing emissions 80 percent over engines from just a few years ago.
Placing solar panels on buses to provide pre-cooling without having to run the engines.
More than 3,000 Googlers ride a shuttle bus to the company's Mountain View headquarters every day.
Google's ChargePoint workplace charging system encourages more and more employees to commute using electric transportation.
Governments across the world have set aside billions of dollars in the form of subsidies for early adopters of these alternative energy cars and to boost production of batteries for such vehicles despite persisting doubts about how many people will actually buy them.
The Department of Energy said it is investing $2.85 billion in electric vehicles of which $2 billion will go to help US carmakers produce advanced vehicle batteries and drive train components. Around $400 million will be invested to buy, test, and deploy different types of electric vehicles in the marketplace, and $300 million in cost-share projects under the Clean Cities program.
Combined global sales of hybrid electric vehicles (HEVs) and battery electric vehicles (BEVs) are expected to total 5.2 million units in 2020, or just 7.3 percent of the 70.9 million passenger vehicles forecasted to be sold worldwide by that year, according to a recent automobile market research company J.D. Power & Associates.
© Copyright IBTimes 2023. All rights reserved.