Google's DeepMind 'AlphaGo' Extends Lead In Historic Go Match Against World Champion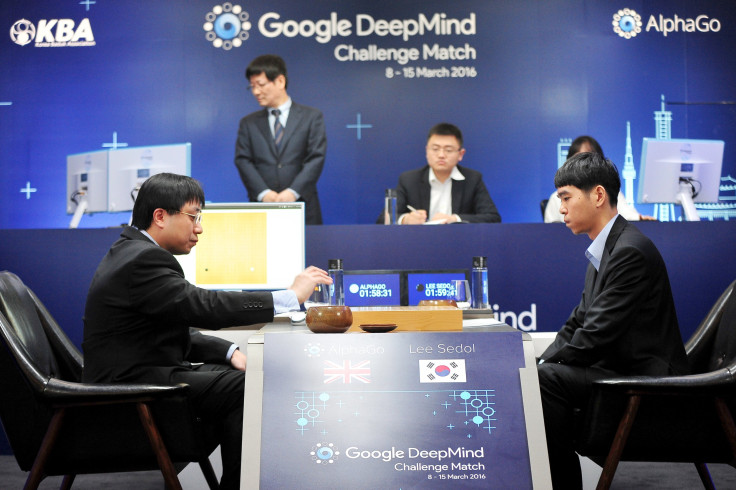 In the second game of the historic five-game series, the artificial intelligence program AlphaGo, developed by Google's DeepMind, has once again beaten the world's No. 1 Go player Lee Sedol taking a commanding lead.
The match, which took place in the Four Seasons Hotel in Seoul, South Korea, lasted more than four hours, and saw a "dramatic ending to a dramatic game," according to Chris Garlock from the American Go E-Journal, who was commentating on a live stream of the match on YouTube. Describing the game, professional Go player Michael Redmond said AlphaGo was "playing much more aggressively with more innovative moves to take more control of the game."
Speaking at a press conference after the game, Lee said: "Yesterday I was surprised but today it is more than that, I am quite speechless. If you look at the game was played I admit that it was a very clear loss on my part."
Demis Hassabis, the co-founder of DeepMind, which was bought by Google in 2014 for $580 million, also said he was speechless after the second victory for his AI program. "I am a bit speechless actually, it was a pretty amazing game today, unbelievably exciting and incredibly tense all the way through." Hassabis said his team were pleased with the "quite surprising and quite beautiful moves" AlphaGo played.
When asked about the next game in the series, which takes place on Saturday, Lee said winning was going to be tough. "The third game is not going to be all that easy for me but I am going to exert my best efforts so that I can win at least one game. As I was playing today's game, I felt things could get difficult after the mid-game, so I feel that for the next game I would have to focus strongly at the beginning of the game."
Hassabis revealed the scale of appeal of this historic match-up of man vs. machine when he tweeted that over 100 million people watched the first game in the series, which AlphaGo won in just three and a half hours.
Lee now faces the prospect of winning three straight games in order to save the series and win the $1 million prize on offer.
© Copyright IBTimes 2023. All rights reserved.