Google's DeepMind Partners With UK's National Health Service For Cancer Research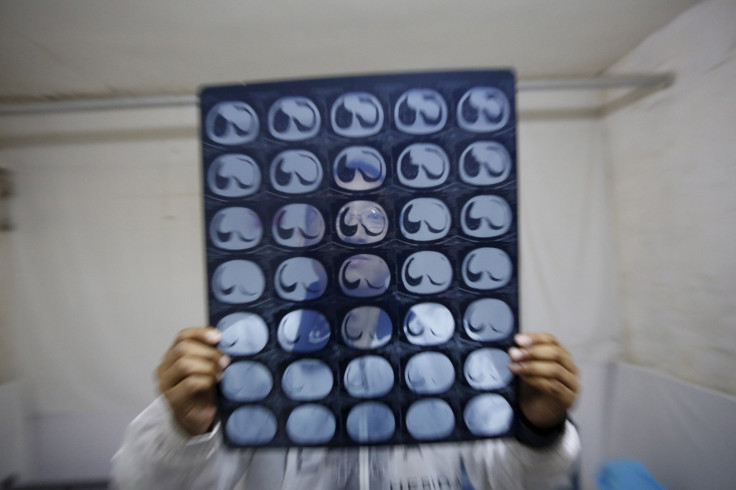 DeepMind — Google's artificial intelligence research arm — announced Tuesday it is collaborating with the U.K.'s National Health Service (NHS) to utilize machine-learning techniques for advancing research into head and neck cancer treatments. As part of the partnership — which aims to develop an algorithm that can differentiate cancerous cells from their healthy counterparts — DeepMind will analyze scans from up to 700 former patients.
"This is very exciting research which could revolutionise the way in which we plan radiotherapy treatment," Yen-Ching Chang, a doctor at University College London Hospital (UCLH), which would provide the CT and MRI scans, said in a statement. "Developing machine learning which can automatically differentiate between cancerous and healthy tissue on radiotherapy scans will assist clinicians in planning radiotherapy treatment. This has the potential to free up clinicians to spend even more time on patient care, education and research, all of which would be to the benefit of our patients and the populations we serve."
Currently, the process of "segmentation" — during which doctors identify and differentiate between cancerous cells that need to be bombarded with radiation, and healthy tissues — can take up to four hours. In head and neck cancer patients, this procedure is much more difficult as their tumors are often situated close to healthy structures such as the eyes and nerves.
This is where DeepMind believes its machine-learning technique can make a difference.
"Clinicians will remain responsible for deciding radiotherapy treatment plans but it is hoped that the segmentation process could be reduced from up to four hours to around an hour," DeepMind said in a statement released Tuesday. "We hope that in time, the research could lead to two benefits in particular: Freeing up clinicians' time to focus more on patient care, education and research, [and] developing a radiotherapy segmentation algorithm that can potentially be applied to other areas of the body."
This is not DeepMind's first foray into the field of medical research. Last month, the company announced it would use machine learning to analyze over a million anonymous eye scans in order to create algorithms that can spot early signs of ocular diseases.
© Copyright IBTimes 2023. All rights reserved.