Google's Latest Deals: 7 Reports And Rumors Following Last Week's Announcements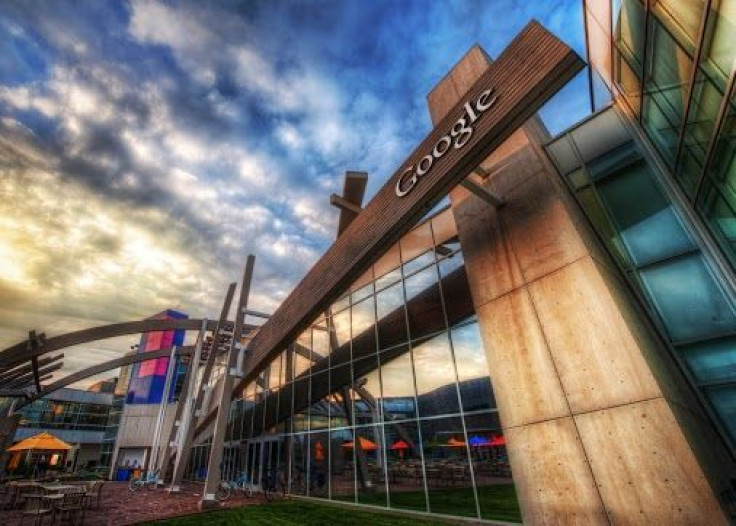 Last week was filled with major news surrounding Google, including its cross-patent deal with Samsung and its $2.9 Billion sale of Motorola to Lenovo. Since then, countless reports have surfaced detailing the possible implications of Google's recent deals. While some are unconfirmed rumors, others may give consumers and idea of how Google's recent contracts may affect the company in 2014 and beyond. Here's a rundown of the what reports that have followed Google's major announcements from last week.
Google's Satisfaction with Products and Future Focuses
Google reported its fourth quarter 2013 earnings last Thursday following both announcements, which yielded a significant increase in revenue but still fell short of analysts' expectations. Google detailed its success in with its non-advertising sector, which includes such products and services as Chromecast and Nexus 5 and the Google Play store. The Mountain View Calif. company discussed its satisfaction with its products, which reportedly sold well during the holidays. Moving forward, Google says it plans to put a heavy focus on its development of Nest hardware, in addition to Google Glass and other wearables.
Motorola's Disappointing Q4 Earnings
Coupled with Google's earnings report was Motorola's, which yielded significant revenue losses in comparison to Q4 of 2012. The recent earnings are being seen as an indicator of why Google was so eager to sell Motorola. After being bought by Google in 2011, Motorola notably invested a lot into its re-branding. Despite the significant buzz that surrounded the release of the Moto X, the device has not been as popular as was expected.
Google to Keep Motorola Patents and Other Projects?
After purchasing Motorola for $12.5 billion, Google is selling the company for $2.9 billion, which at first lead many to believe that the Mountain View, Calif. company was taking a huge loss. However, several other factors actually bring Google's loss down to about $1.5 billion. Included is the fact that Google gets to keep a number of Motorola patents, believed to be valued at $5.5 billion. One such property is Project Ara, the modular phone, which was to be developed through Motorola. Motorola's Advanced Technology and Projects group led by former DARPA director Regina Dugan will now fall under Google's Android team.
Google to Dissolve Nexus Brand and Focus On Google Play Editions
Following the announcement of the Samsung-Google patent deal, questions arose as to whether the deal would have to do solely with patents or if hardware would also be involved. Analyst and tech blogger Edgar Murtazin soon proposed that Samsung and Google would increase their collaboration in hardware, with Google ceasing development of its Nexus program and promoting its Google Play Edition Program. Google's Nexus devices are known for introducing new Android operating systems, and have been the only devices to run stock Android firmware until the 2013 debut of the Google Play Edition devices. First released were the Samsung Galaxy S4 and HTC One Google Play Editions, followed by the Sony Z Ultra and LG G Pad 8.3, and Moto G Google Play. Reportedly Samsung and Google's deal could mean that many more Samsung Google Play Edition could release in the future, while it is believed the Nexus line may continue until 2015. Currently, this rumor is unconfirmed; however, Murtazin is considered a fairly reputable source.
Lenovo to Make Last Nexus device?
Piggy backing off of his previous report, Eldar Murtazin has also proposed that Lenovo will take over the development of one of the final Nexus devices. Notably, while Google develops the software of its branded devices, it usually tasks an outside manufacturer with the development of its hardware. In the past we've seen LG produce the Nexus 4 and Nexus 5, while Asus produced the Nexus 7 2012 and 2013 editions, for example. Murtazin suggests that Lenovo may use the Nexus brand to break into the U.S. market, since the manufacturer has largely seen major success only in China. Lenovo has also publicly stated that its goal is to surpass competitors such as Apple and Samsung, with an aim of selling over 100 million smartphones by 2015. According to Lenovo CEO Yuanqing Yang, Motorola is poised to produce Lenovo's flagship mobile devices. Rumors of Lenovo developing Nexus devices are not confirmed.
Next-Generation Moto X Still Expected After Motorola Sale?
Reports out of China also indicate that a next-generation Moto X will still release despite Motorola's recent sale to Lenovo. According to users on China's microblogging website Weibo, Motorola already has plans in place for its next Moto X device as well as other devices for its 2015 line up. Though still unconfirmed, Lenovo has spoken about having Motorola as a producer of flagship devices. Details of the acquisition indicate that Lenovo will take over Motorola's production operations while Google maintain ownership of most of Motorola's patents. Lenovo will still have access to these patents through a license with Google.
Samsung to Cease Development of Google-Competitor Apps
Following the unveiling of the Galaxy Note Pro and Galaxy Tab Pro tablets, Google reportedly took issue Samsung's new user interface called Magazine UX, further indicating its distaste with Samsung's tweaking of the Android ecosystem – particularly developing its own versions of apps, many of which Android already has available. Samsung is known for its TouchWiz UI, which is overlaid on Google's Android operating system and offers a number of Samsung branded apps, programs, and special features. These are features that Samsung tends to market heavily while directing focus away from its Android system base. Within the Samsung-Google patent deal, Samsung has reportedly agreed to curb use of its own branded apps and use more Google apps on its devices, Re/Code reports. Samsung has not commented on the matter, but has said its aim is to deliver "great user experiences and bringing greater value to people's lives."
Follow me on Twitter, FionnaatIBT.
© Copyright IBTimes 2023. All rights reserved.