Google's Secret Nexus 9 Tablet Emerges As True iPad Competitor
The HTC Nexus 9 is coming very soon, according to Nvidia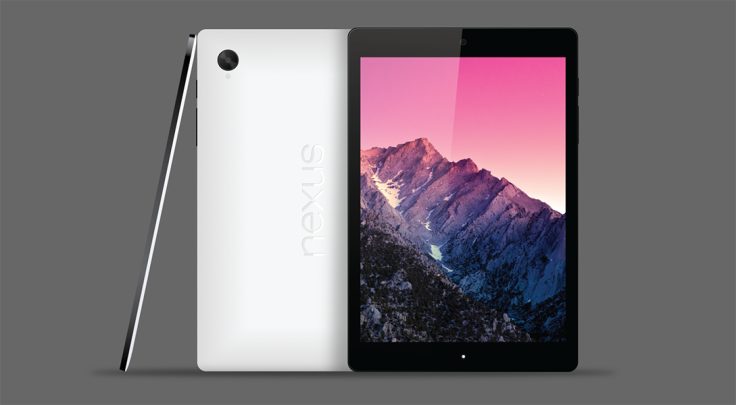 Despite having not released a tablet since 2013 and early reports that its Nexus line was dead, Google Inc. (NASDAQ:GOOGL) has plans to release a super-fast Nexus 9 tablet boasting the same processor that NASA sent to the space station. Nvidia Corp. (NASDAQ:NVDA) accidentally confirmed the Nexus 9 tablet in a legal complaint that was spotted by gadget site BSN on Wednesday.
The Nexus 9 will be made by the HTC Corp. (TPE:2498) reportedly out of a single piece of aluminum, much like the Apple Inc. (NASDAQ:AAPL) iPad, and was originally due for a September release, according to the documents. However, it is unclear if those plans have changed. The silicon manufacturer revealed the Nexus 9 after filing a complaint against Qualcomm Inc. (NASDAQ:QCOM) and Samsung Electronics Co. Ltd. (KRX:005930) with the International Trade Commission for infringing on intellectual property related to its graphics processors, or GPUs.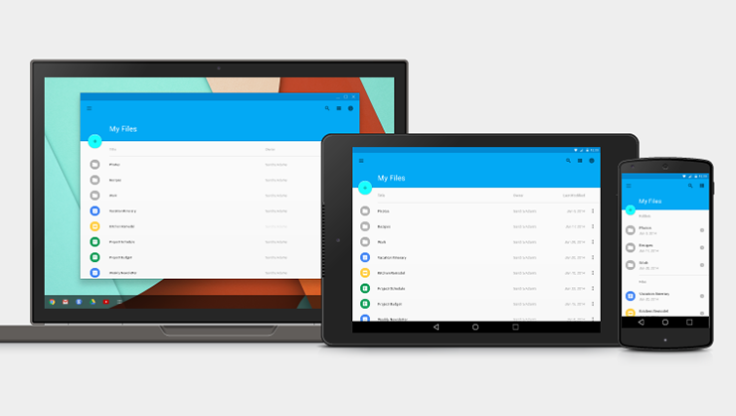 The document, which has since been removed from Nvidia's site, said the "HTC Nexus 9, expected in the third quarter of 2014, is also expected to use the Tegra K1" processor. Nvidia's Tegra K1 mobile processor was also rumored in June to be powering an HTC-made Nexus tablet, code-named the "HTC Volantis."
The HTC Nexus 9 was then said to be due for release in the fourth quarter. The Tegra K1 is said to be a powerful chip, boasting "PC-like" performance in a small-form factor.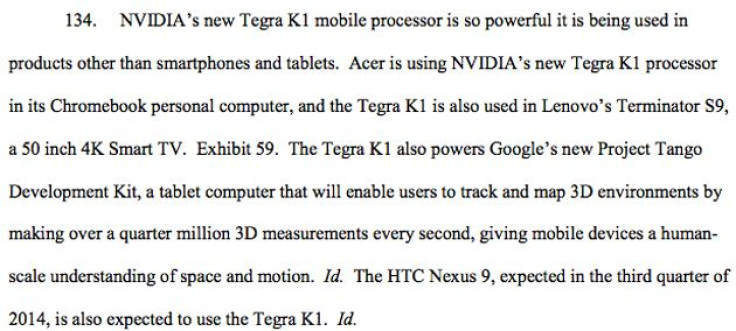 The HTC Nexus 9 that leaked on Google's site showed a device that looked like a cross between the Nexus 5 phone and Nexus 7 tablet, made out of aluminum with what Android Police called "zero-gap construction." The Nexus 9 was then said to have an 8.9-inch display with better than high-definition (2048 x 1440) resolution, with the front-facing stereo speakers common on many HTC devices.
The HTC Nexus 9's price reportedly starts at $399 for a Wi-Fi model with 16 GB of storage, with models that contain LTE (long-term evolution) connectivity going for more than $600. Google launched a Nexus 7 tablet in 2013, but has never updated its Nexus 10, eschewing the annual hardware update cycle for its tablets.
© Copyright IBTimes 2023. All rights reserved.
FOLLOW MORE IBT NEWS ON THE BELOW CHANNELS