'Gotham' Star Cameron Monaghan Receives Praise From This 'Star Wars' Actor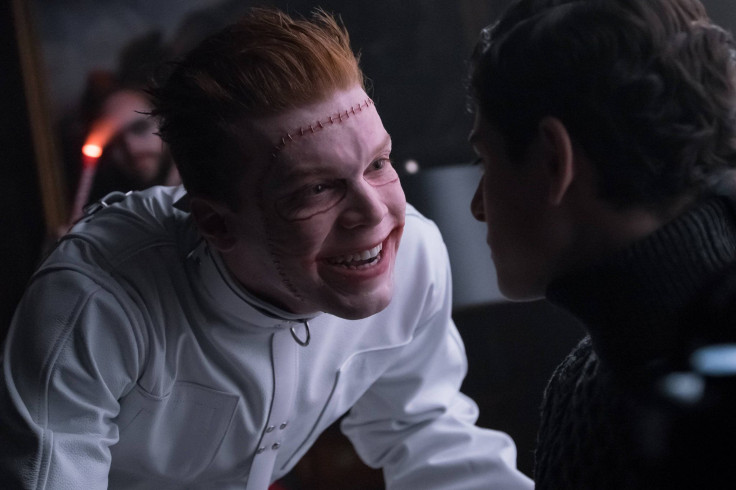 Several well-known actors have already portrayed the fan-favorite villain, Joker, in Batman films and TV shows. It's an especially tough act to follow Heath Ledger's stellar performance in "The Dark Knight," but Cameron Monaghan is doing quite well in the Fox show, "Gotham."
Monaghan is both creepy and entertaining as Jerome Valeska, who is slowly shaping up to be the Joker. He even got a fan in "Star Wars" actor Mark Hamill, who has voiced the Joker in several Batman animated films.
Jerome will be back in a big way this Season 4 of "Gotham," and he will even be forming a partnership with Oswald Cobblepot (Robin Lord Taylor), who is better known as the Penguin.
Executive producer John Stephens earlier talked to TV Insider to shed some light regarding their partnership. "Jerome has taken over Arkham and now runs it as his own personal, twisted kingdom," he said. "Jerome has plans for Gotham as well — plans that Penguin is integral to. And from Jerome's point of view, Penguin will join him or die."
The two of them will plot together to bust out of Arkham Asylum. When they do, the Penguin will definitely go after Sofia Falcone (Crystal Reed), who betrayed him earlier this season.
Co-executive producer Wynbrandt is really excited for fans to see what they have done with Jerome's storyline. His return will mark something big in Gotham City, and all of the villains will side with him to unleash chaos like never seen before.
"This is a very original kind of take on this story and we're really excited about it because his reintroduction into the Gotham world is going to have him crossing with characters we've not yet seen him with. Which is really kind of a theme we've been playing with this whole season and something we challenged ourselves over designing this season," he said.
New actors have even been chosen to portray some old villains, such as the Scarecrow and Poison Ivy. When the show returns, David W. Thompson will breathe to life the role of Jonathan Crane while Peyton List will embrace the new Ivy Pepper.
"Gotham" Season 4 airs Thursdays at 8 p.m. EST on Fox.
© Copyright IBTimes 2023. All rights reserved.