'Gotham' Star Cory Michael Smith Teases Edward Nygma Conflict With Jim Gordon, Says Riddler Will Meet The Penguin Again 'In The Near Future'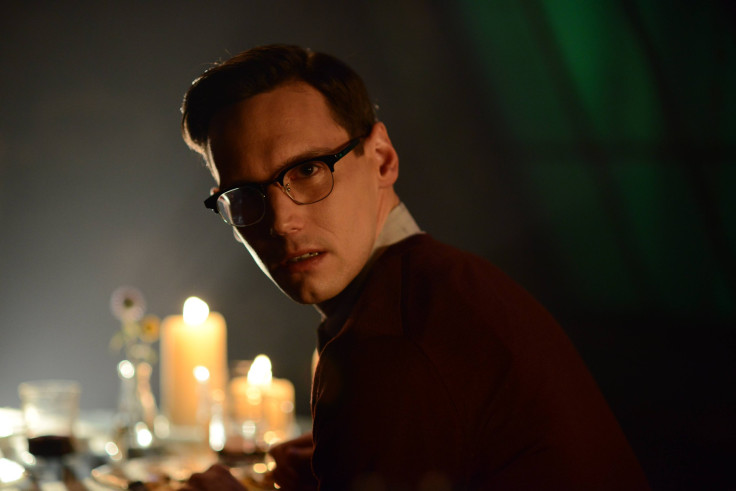 What do you call a man that wears a green suit covered with question marks and will eventually look to stump Batman? The answer is infamous Batman villain the Riddler. Actor Cory Michael Smith portrays Edward Nygma on Fox's "Gotham," which tells the origins of not only Bruce Wayne, but also the villains who will keep him busy in Gotham City. Nygma is the origins of the Riddler and the 28-year-old actor spoke to International Business Times about the development of the character, along with what's next on the comic book drama.
At the end of episode 7, Nygma came to terms with his alter-ego and started to embrace the dark side of himself. Smith said this moment marks a change in Nygma that will play out the rest of Season 2, as Nygma sees a part of him that he's afraid of.
"I made sure that he stays weak, flimsy, mild, giddy and unbalanced and I think this is a moment when he realizes there's other parts of his body and other feelings he's been ignoring his entire life and they're terrifying qualities, which are also appealing to him," Smith told IBT. "It's where all of the sexual energy and strength comes from, there's a lot of power and control that can come from that side."
With Nygma coming to terms with the dark side of himself, his personality is going to change and people at the GCPD are going to start to take notice, including Lee Thompkins (Morena Baccarin), Jim Gordon (Ben McKenzie) and Harvey Bullock (Donal Logue). Smith said there will still be moments of Nygma being funny, but his joy, patience, and admiration for some of his co-workers will start to disappear.
"There will be some confrontations coming up with people in the GCPD and Lee Thompkins will be noticing a change and there will be a conflict of interest between him and Jim Gordon. Harvey will keep calling him names, which isn't going to fly. He's going to be a very different person with all of these people and they're going to slowly start to realize something is going on," Smith dished.
The Nygma depicted on "Gotham" is a much darker version of the Riddler that's been seen on the old "Batman" TV series and in the film "Batman Forever." Nygma has now killed two people on the show, including his beloved girlfriend Kristen Kringle (Chelsea Spack), who he accidentally choked to death in episode 6. Soon people at the GCPD are going to notice she hasn't shown up for work and Nygma having to deal with this and questions from people will be one of the first things the new Nygma must tackle.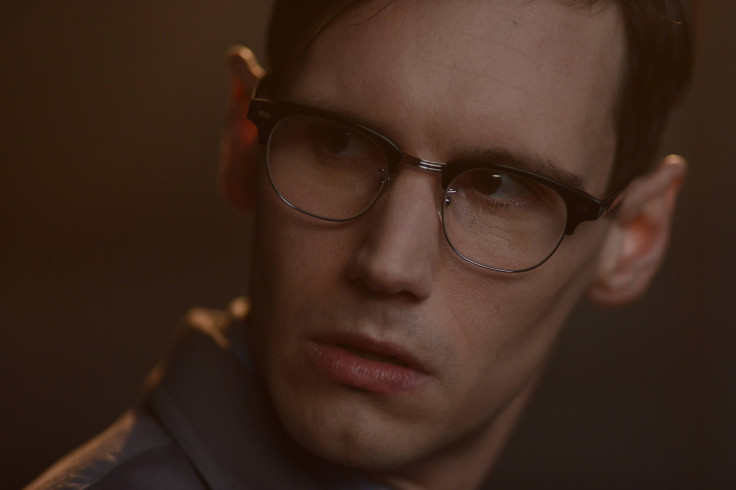 Nygma is not only challenged as a character, but Smith has had to go through some difficult moments while filming the different personalities/egos of Nygma. Smith has to act against himself, which was seen in episode 7 when he was walking around himself and also whispering to him at points.
"I usually shoot everything from one character and then we turn the cameras around and I do the other one. It's proven to be a really interesting and difficult way to work because no one is actually acting with you," Smith said. "It's been very fun and given me other things to work on more than words."
Smith said when he was preparing for Nygma he chose not to go back and watch previous versions of the Batman villain, but instead chose to use the comics as his main source material while being given the opportunity to also make the character his own. In particular, he connected with "The Riddle Factory" comic, which he said he found to be "horribly disturbing." "The Riddle Factory" follows the Riddler to an undisclosed location each week, where he puts on a show and publicly humiliates a different person each week. Some people are so humiliated by the Riddler, they end up taking their own life in the comic, which doesn't bother the villain.
"He shows no remorse for what he's done and goes onto the next person he targets. That level of terror and how much fun he has doing it is pretty dark," Smith said. "A lot of the earlier versions of the Riddler are a lot of fun, games and puzzles, but the way in which he uses puzzles and words later on as the comics evolve I find to be disturbing."
Smith added that the comics were not only helpful, but he was also able to pull some inspiration from the comics, while presenting Nygma in a new way. "Every decade the characters are portrayed differently visually, literally, and the way the story is told. I felt an allowance to do my own thing while honoring the mythology. I certainly made the same choices about the character that were important to the story we wanted to tell, like making him super young and well-intentioned, joyful and letting it unfold from there."
New villains have been popping up left and right in "Gotham" Season 2 and Smith said don't be surprised if soon Nygma starts to interact with the other bad guys, especially Oswald Cobblepot, aka Penguin (Robin Lord Taylor).
"It's inevitable he has to meet the Penguin again and that will be happening before long and it's very exciting," Smith said. "It'll happen conveniently for Nygma because at this point he's embraced this part of himself and he doesn't exactly know what to do, but he knows exactly who Oswald is and if there's ever someone to study or inquire about it would be Mr. Cobblepot."
"Gotham" airs on Fox Mondays at 8 p.m. EST.
© Copyright IBTimes 2023. All rights reserved.