Government Shutdown 2013: House Introduces Continuing Resolution To Fund Government Through Dec. 15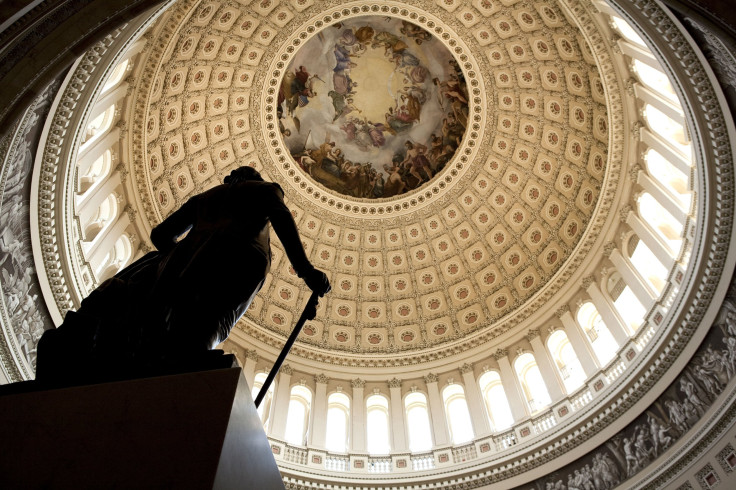 U.S. Rep. Hal Rogers, chairman of the House Appropriations Committee, introduced a $986.3 billion continuing resolution Tuesday to fund government programs and services at current levels and avert a government shutdown at the end of the month.
The stopgap measure, according to Rogers, is "free of controversial riders," which means it doesn't include language to defund the Affordable Care Act, also known as Obamacare, an option conservatives are exploring. The bill will keep federal agencies running until Dec. 15.
Though funding remains at current levels, some changes have been made to the law to ensure what the committee believes to be good government and program oversight, as well as prevent "catastrophic, irreversible or detrimental impacts" on government programs. Those changes include, but are not limited to, allowing flexible funding for Customs and Border Protection and additional funding for the Veterans Benefits Association for processing disability claims.
"This is not the preferred way of doing the nation's financial work -- this Congress can and should be passing regular appropriations bills that reflect the country's changing fiscal needs and realities," Rogers said. "However, given the late date, a continuing resolution is necessary to stop a government-wide shutdown that would halt critical government programs and services, destabilize our economy, and put the safety and well-being of our citizens at risk."
The chairman said that the nation needs a long-term budget solution to end the across-the-board automatic spending cuts associated with 2013 sequestration.
"It is my hope that this stopgap legislation will provide time for all sides to come together to reach this essential goal," Rogers said.
If there are no temporary appropriations to fund the government after Sept. 30, lawmakers risk allowing a government shutdown. Rogers said his resolution gives Congress some breathing room to come to an agreement on budgetary matters, and will remain in place until Congress approves a formal budget -- something that has been elusive for some time now because of gridlock over spending cuts and taxes.
At the same time, House leadership has included a concurrent resolution that specifically prevents appropriations to implement the new health care law, and could likely vote on it late this week. Conservatives say this is the last best chance they have to stop the law from beginning its full effect in October.
The leadership is trying to force a highly unlikely vote by the Democratic-led Senate to defund the health care law. The Senate can also pass the stopgap bill to fund the government but not the resolution to defund Obamacare.
Sen. Ted Cruz, R-Texas, has called this plan a "procedural trick" that would allow Senate Majority Leader Harry Reid to remove the defund language and pass a bill that funds Obamacare with a Democratic majority. He said House leadership shouldn't do it.
"I think that's why the American people are frustrated -- they're used to the song and dance, to the games," Cruz said on CNBC's Kudlow Report. "In my view, Republicans in the House should stand up, should pass a continuing resolution that funds the entirety of the federal government except for Obamacare, and that prohibits the funding of Obamacare. And then don't use any tricks to let Harry Reid turn around and fund Obamacare."
© Copyright IBTimes 2023. All rights reserved.