Grammy-Nominated Rapper Theophilus London Missing Since July, His Family Says
Rapper and Kanye West's "Donda" collaborator Theophilus London is reportedly missing since July.
The 35-year-old Trinidad and Tobago-born rapper was reported missing by his family members Tuesday, the Los Angeles Police Department (LAPD) told CNN.
"Over the last few weeks, friends and family of Theophilus London have been working together to piece his whereabouts. The last time someone spoke with him reportedly stretches back to July 2022 in Los Angeles," the rapper's family said in a statement obtained by Variety.
The "Flying Overseas" rapper's last activity on Instagram and Twitter was also in July.
"Theo, your dad loves you, son. We miss you and all your friends and relatives are searching for you. Wherever you are, send us some signal. No matter what, we will come get you son," Theophilus' father, Lary Moses London, said.
His family is seeking the public's help to find their missing relative. He was described as "Black, 6'2," 175 lbs., and dark brown eyes."
"If you have any information regarding his whereabouts or well-being, please reach out to his cousin Mikhail Noel at his Instagram account @iamdjkellz or the LAPD," the family wrote.
Theophilus has released three studio albums since 2011, with his last album, "Bebey," released in January 2020. He also collaborated with Travis Scott, Ellie Goulding and Big Boi. He received a Grammy nomination for best rap song and best rap performance for West's 2015 single "All Day."
Theophilus broke into the music scene in 2009 after releasing mixtapes that were well-received by bloggers. He caught the attention of Warner Bros. Records executive Lyor Cohen after the latter watched him perform at the now-defunct Santos Party House in New York City.
His first album, "Timez Are Weird These Dayz," released in 2011 was unsuccessful, which prompted the musician to work harder for his sophomore album, "Vibes." The album sold less than 3,000 units in its debut week, which was surprising considering that West was the executive producer of the album and was featured in the track "Can't Stop," Billboard noted.
"I was craving for the mainstream. I was super eager to get in that space," Theophilus said in disappointment in 2018.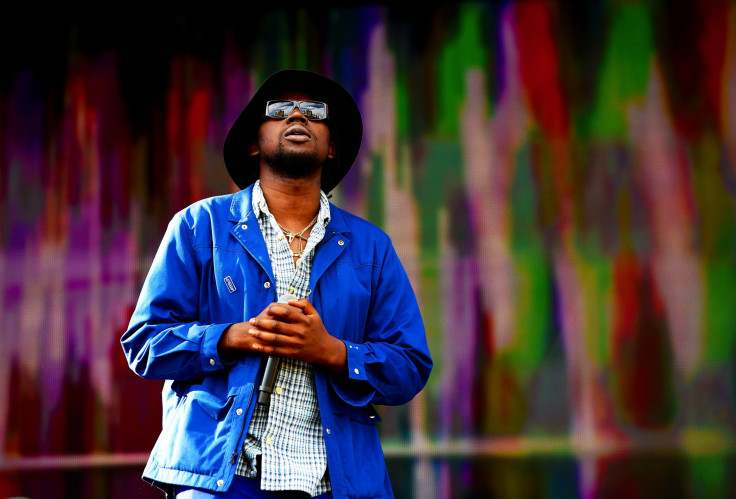 © Copyright IBTimes 2023. All rights reserved.