Great White Shark Attack Leaves Man In Serious Condition
KEY POINTS
The incident happened Saturday morning
The great white shark was estimated to be 6 to 8 feet long
Officials closed the beach after the incident
A 35-year-old man was hospitalized in serious condition after being bitten by a great white shark while swimming near a beach in California on Saturday, officials said.
The incident occurred when the man was surfing at Gray Whale Cove State Beach, 20 miles south of San Francisco, at around 9.15 a.m. He was bitten in the leg by the 6-to-8-foot great white shark, the San Mateo County Sheriff's Office said in a Twitter post.
The man was able to swim back to the shore where he was given "advanced life support measures," a California fire unit who responded to the scene said. He was then rushed to a local trauma center in Stanford for treatment.
"He was out surfing and a great white came up and just took one bite out of him and released him," Brian Ham of the California Department of Forestry and Fire Protection was quoted as saying by NBC News.
Thomas Masotta, a witness who first spotted the man emerging from the water said: "He was rolling around on the ground and said he wasn't in a lot of pain but was worried that he was losing a lot of blood.
Masotta said he called 911 after he tied off the man's wound with straps from his backpack and elevated his injured leg.
Officials announced closing the beach after the incident.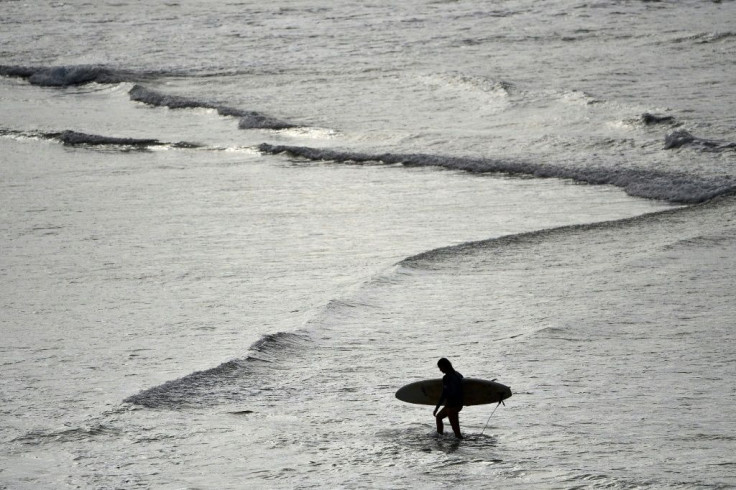 According to the California Department of Fish and Wild Life, shark attacks are extremely rare in the state. However, a report by the department says that there have been 194 shark incidents in California since 1950 involving all species of sharks. Out of these incidents, at least 172 involved white sharks, and 14 of these attacks were fatal.
"The most white shark attacks on humans are unintentional – where the shark mistakes the person for a seal or sea lion," the report says. The statistics show that out of 194 incidents, 76 of them were reported while the victims were surfing or boarding.
© Copyright IBTimes 2023. All rights reserved.