Greek Judges Drop Felony Charge Against Stats Chief: Source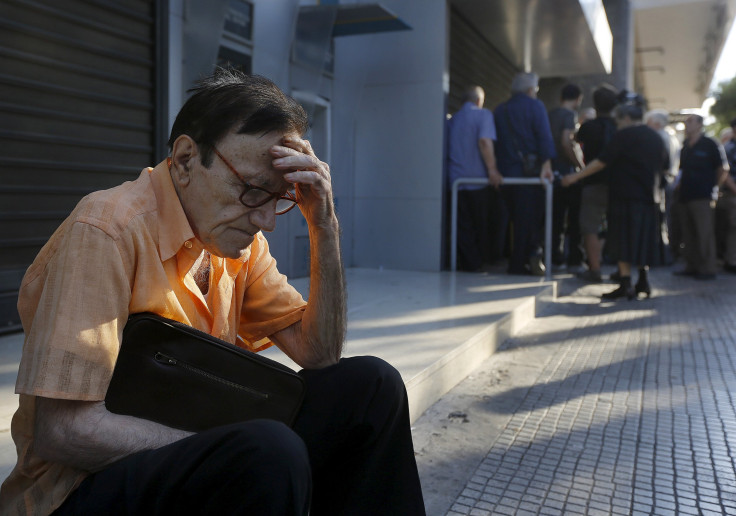 ATHENS (Reuters) - Greek judicial authorities dropped a felony charge against the head of the country's statistics agency, putting an end to an investigation into accusations that he artificially inflated the country's debt figures, a court official said.
A veteran IMF statistician, Andreas Georgiou was appointed head of ELSTAT in 2010 in an effort to restore the credibility of Greek statistics a few months after the country's debt crisis erupted. The then Socialist government revealed the budget deficit had been grossly underestimated.
In 2013, an economics crime prosecutor formally slapped felony charges on Georgiou and two other employees of the Greek statistics agency on accusations that they falsified the country's 2009 fiscal data.
The case stemmed from allegations by an ELSTAT employee, who was dismissed, that Georgiou inflated the deficit numbers as part of what that official said was a German-led conspiracy to justify harsh austerity measures to accompany a bailout.
Georgiou has denied any wrongdoing and said that Greece's decision to ask its international partners for help was based on statistics produced by his predecessors.
"The judges... accepted the view of the prosecutor and withdrew the accusation regarding the felony which concerned accusations over the false inflation of Greek debt," said the court official, who was speaking on condition of anonymity as the decision had not yet been made public.
Georgiou will still face a trial for a lesser charge of misdemeanor on an as yet unspecified date, the official said, adding that this concerned whether there were issues with a short time during which he had worked both at the IMF and ELSTAT.
Unreliable Greek statistics with frequent data revisions have been blamed in part for pushing the country to a financial crisis. Since Georgiou took over, the EU's statistics office Eurostat has fully accepted the debt figures provided by Greece, whereas it had cast doubt over some numbers previously.
However, the independence of ELSTAT still remains a key concern for the country's lenders with Prime Minister Alexis Tsipras agreeing on Monday to the "safeguarding of the full legal independence of ELSTAT" as part of promises to achieve a third bailout worth up to 86 billion euros($93 billion).
Earlier this year, Syria's parliamentary spokesman Nikos Filis said the courts should decide Georgiou's fate but added: "If he had any pride, he would have resigned."
© Copyright Thomson Reuters 2023. All rights reserved.