The Growing Opportunity For Single-Family Rental Operators In ESG
The single-family rental (SFR) market is hot — and institutional investors have begun to take notice.
In fact, single-family homes comprised nearly three-quarters of the one in five U.S. homes bought by institutional investors during the fourth quarter of 2021.
As a lucrative market, the number of SFRs is only bound to accelerate further; SFRs are predicted to encompass 12% of all new homes built over the next decade. This growth reveals a golden opportunity for SFR operators, particularly when ESG goals are concurrently increasing as a priority within the real estate industry.
Taking steps to decrease residential energy consumption and reduce dependence on fossil fuels will be consequential for those not only looking to meet ESG standards but to benefit the planet as a whole.
Residential Energy Consumption and GHG Emissions
ESG efforts, often captured through ESG scores, have become critical not only for decarbonization but also for amassing capital and achieving positive public reception. In fact, one study found that companies with higher ESG scores experienced lower costs of capital, equity and debt compared to those with lower ESG scores.
A major opportunity exists for higher ESG scores within SFRs, especially with residential energy consumption currently accounting for nearly 20% of U.S. energy-related greenhouse gas emissions. With SFRs increasing in scale, SFR operators must be scrupulous in ensuring that buildings across their portfolios are more energy-efficient and climate-friendly in order to obtain higher ESG scores.
Although rental housing inefficiencies can be attributed to various causes, building and appliance inefficiency are often great contributors to significant energy usage. With outdated infrastructure, tenants and investors remain uninformed about the most energy-draining aspects of the home.
New Energy Solutions
However, SFR operators have considerable potential to reduce energy usage, first by conducting energy audits to help determine where the most energy is being expended and even wasted. This includes identifying defective wiring, insulation or sensors that can be replaced. The retrofitting of older homes is another viable means of increasing energy efficiency. This may entail improving insulation, installing renewable energy generation sources or replacing older appliances with newer energy-efficient models.
Emerging technologies are also beginning to allow for more innovative and lower-cost methods of increasing energy efficiency, including methods providing real-time data to inform residents on energy usage and room for improvements.
Consumer Demand Pushes for Energy Efficiency
Investors aren't the sole proponents of energy efficiency. Renters are increasingly looking for means to live more sustainably as well.
According to one report from the American Council for an Energy-Efficient Economy, when given the means to compare rental units' energy costs, prospective renters chose energy-efficient rentals 21% more frequently. The implications of this can potentially benefit institutional landlords as well. The same report also found that renters were willing to increase their monthly rent by 1.8% on average for a one-unit increase in energy score, translating into more than $400 of additional revenue annually for landlords.
With additional support from renters, SFR operators are poised to have an outsized impact on decreasing emissions and propel the real estate industry forward into a greener future.
Further U.S. Domestication in Energy Solutions Benefits SFR Operators and Consumers
While efforts to increase energy efficiency in homes have been in progress for years, now is the opportune time for SFR operators to expedite their energy efficiency processes.
Thanks to recent initiatives by the White House, including the invocation of the Defense Production Act, the nation is prioritizing domestic solar panel manufacturing and other long-term goals to domesticate the clean energy supply chain now more than ever before.
As a result, a more stable supply chain can be realized, allowing lower prices for those seeking to employ energy-efficient practices.
Setting a Precedent for Energy Efficiency
With institutional investors' sheer reach in portfolio sizes, the impactful role they need to play in lowering carbon emissions can no longer be neglected. Many SFRs have led the shift in increasing energy efficiency by announcing significant plans to retrofit. With SFRs now able to measure their energy consumption, many SFR operators will be able to report on how their homes are leading by example, setting an industry-wide standard sure to bring lasting influence.
(Greg Fasullo is the CEO of Elevation)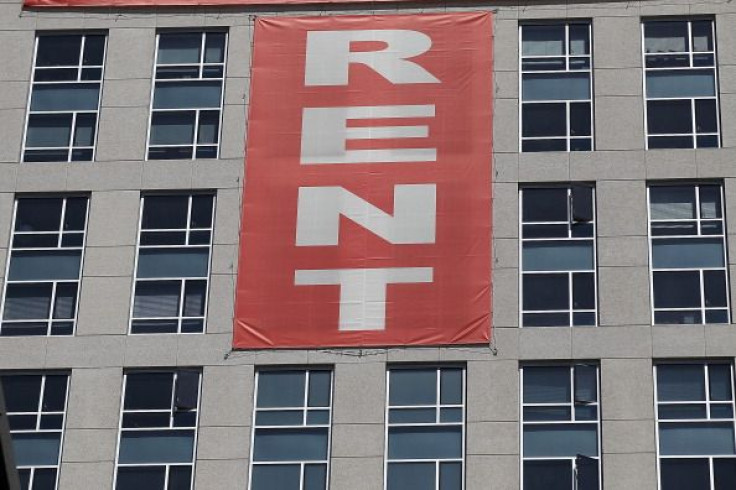 FOR FREE to continue reading
✔️ Unlock the full content of International Business Times UK for free
offer available for a limited time only
✔️ Easily manage your Newsletters subscriptions and save your favourite articles
✔️ No payment method required
Already have an account? Log in
© Copyright IBTimes 2023. All rights reserved.