Grozny Skyscraper On Fire: Tallest Building In Chechnya Up In Flames [PHOTOS/VIDEO]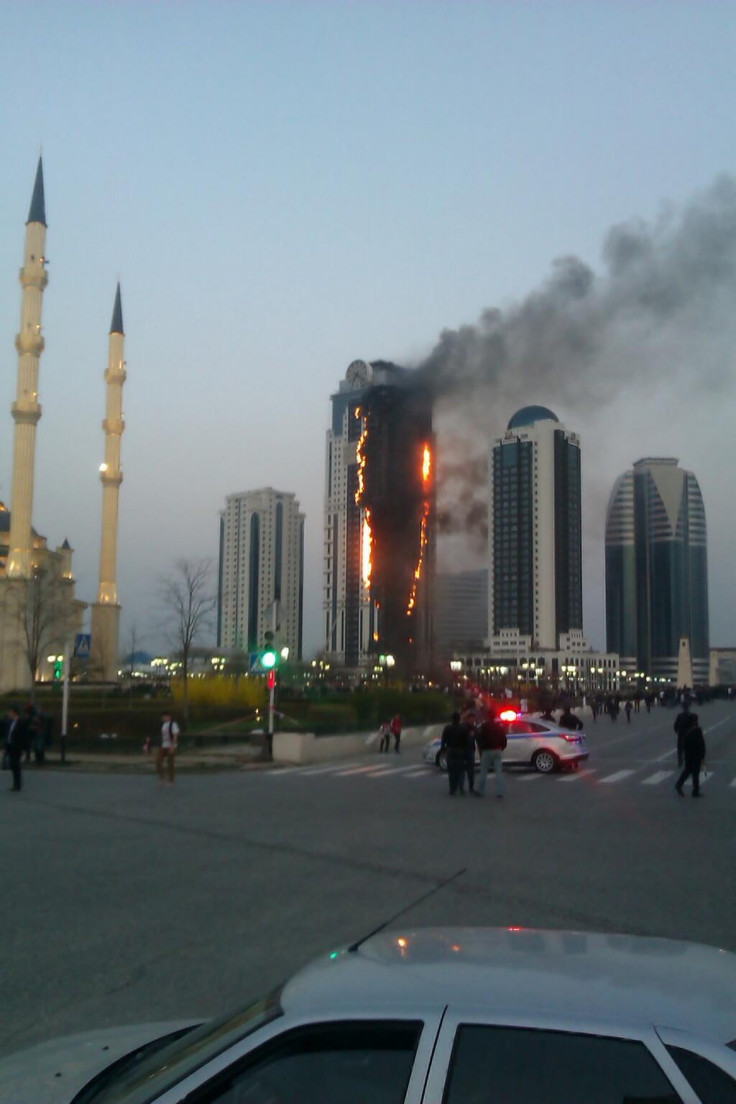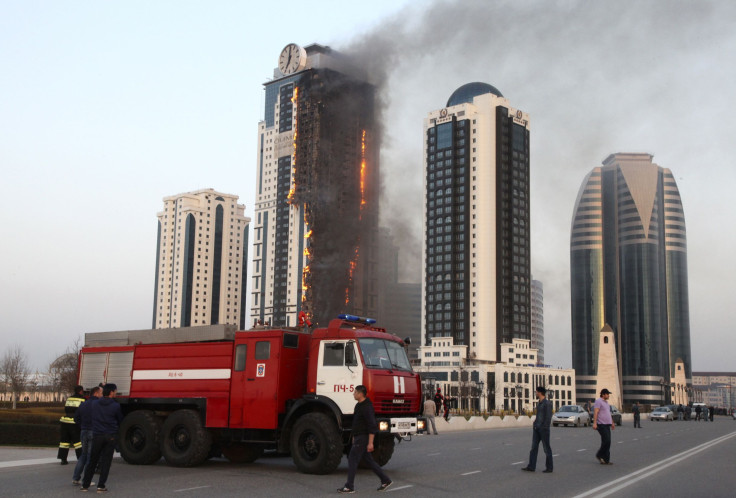 Flames engulfed a high-rise luxury apartment building in Grozny, the tallest building in Chechnya, on Wednesday. All residents of the building were evacuated as firefighters attempted to stop the blaze.
The fire at the Grozny city complex was first reported on the fourth and fifth floors of the 475-foot tall building earlier on Wednesday, reports Russia Today. The Olympus Tower serves as a luxury residential building while also hosting a high-end hotel. Interestingly, French actor Gerard Depardieu calls the skyscraper home as he was given a five-room apartment in February, notes Wall Street Journal.
No one has been injured in the blaze, according to Russia's Emergency Services Ministry, and the fire only damaged insulation that surrounded the building, notes WSJ. The Olympus Tower was built as part of rehabilitation efforts in the city that was once a battleground between Russia and Chechen separatists. Rebuilding Chechnya has been the focal point of the Chechen Republic's leader Ramzan Kadyrov, reports WSJ.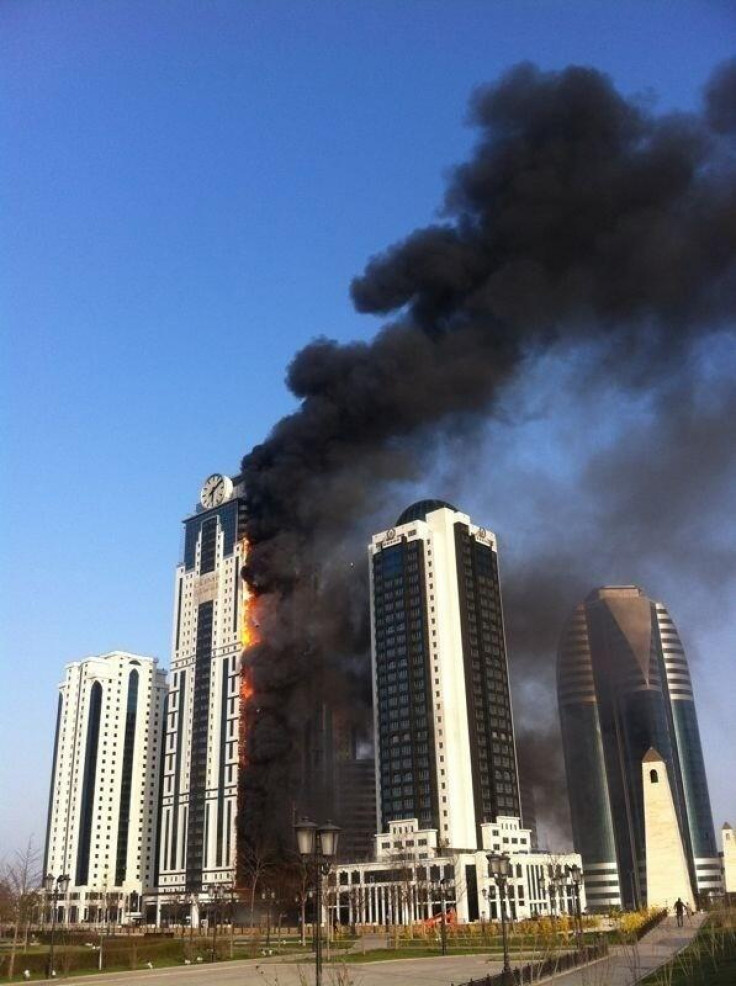 Fire and rescue crews numbering more than 300 people were at the Olympus Tower fighting the fire, notes RT. Firefighters worked to stop the fire on the lower levels of the building, but the fast-moving blaze soon engulfed the upper floors too. Firefighters on the ground will be aided by helicopter support from the nearby city of Pyatigorsk, notes RT.
RIA Novosti reports that the cause of the fire is undetermined while RT notes a source told LifeNews, a tabloid, that the fire was started by an electrical short circuit. The entire complex consists of seven buildings, the Olympus Tower being the tallest followed by a 30-story building, two 28-story buildings and two 18-story buildings, notes RT.
© Copyright IBTimes 2023. All rights reserved.