'GTA 5' PS4, PC, Xbox One Release Date Delayed Until 2015?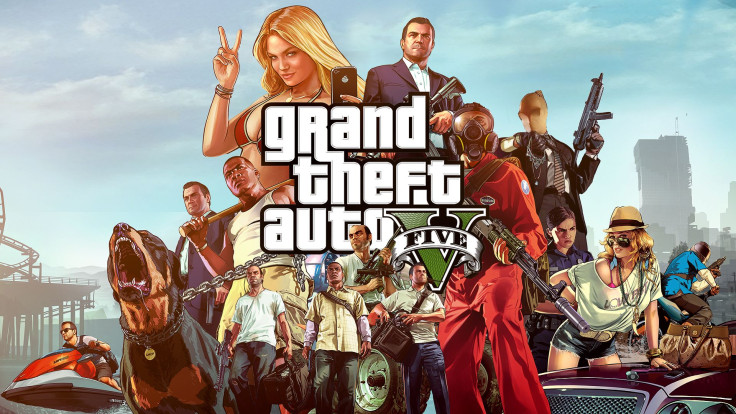 "Grand Theft Auto 5" may not hit shelves for the PC, Xbox One and PlayStation 4 until 2015, CVG reports. Rockstar Games of New York (NASDAQ:TTWO) announced in June the open-world action game would be coming to eighth-generation devices and the PC sometime during the third or fourth quarter this year. However, unless the studio reveals the exact release date soon, we may see a delayed launch.
"If it's gonna be this year, you want to build the hype up a good few months before the game comes out, and there isn't much of the year left," James Jarvis, producer and editor at CVG, said in the video. "If the previews don't happen really soon, there's a possibility we won't be seeing 'GTA 5' on new-gen, Xbox One, PlayStation 4 and PC, until next year."
Jarvis discussed the timeline of last year's launch of "GTA 5" for the Xbox 360 and PS3. "If we take a look at the dates when we went to see the game before it was released, the first clue was on Jan. 31, 2013, a full eight months before the game came out." "GTA 5" launched last Sept. 17. CVG then went to see a preview of the title in May 2013, four months before the game's launch. The online preview was available to press last August, a month before it hit stores.
The point Jarvis makes is clear: Rockstar better confirm something soon, or we may not see "GTA 5" on the PC, Xbox One or PS4 until 2015.
Jarvis also discussed new features for "GTA 5," including horses.
"There's a lot of talk about cut content. We've got things like police radio stuff, hints about cops and crooks mode. There's some stuff related to horses," he said.
The Cutting Room Floor, a site dedicated to discovering unused and cut content from games, said players may be able ride the animals in the updated version of "GTA 5". In an audio clip, police speaking over scanners talk about perpetrators riding horses of various colors.
© Copyright IBTimes 2023. All rights reserved.