'Guild Wars 2': Final Batch Of New 'End Of Dragons' Elite Specs Revealed
KEY POINTS
The three new elite specs will be playable in an open beta test from Oct. 26 to 30
The final batch of specializations are for all three of the medium-armor classes
"End Of Dragons" is scheduled for release in February 2022
The last three playable character classes in "Guild Wars 2" have finally received their upcoming elite specialization spotlights after ArenaNet released three trailers in the past few days.
Short snippets of the new elite specs for the Engineer, Ranger and Thief were revealed recently, featuring each class' unique Cantha-related themes and abilities for the upcoming "End Of Dragons" expansion that's due out in February 2022.
Here's a recap of each of the new elite specializations and some insights into what they can bring to the table.
Thief – The Specter
The first elite spec to be revealed was the Specter for the Thief class. These elusive assassins wield scepters in one hand and a weapon of choice in the other, giving Thief mains about the same amount of versatility as the rest of the specializations.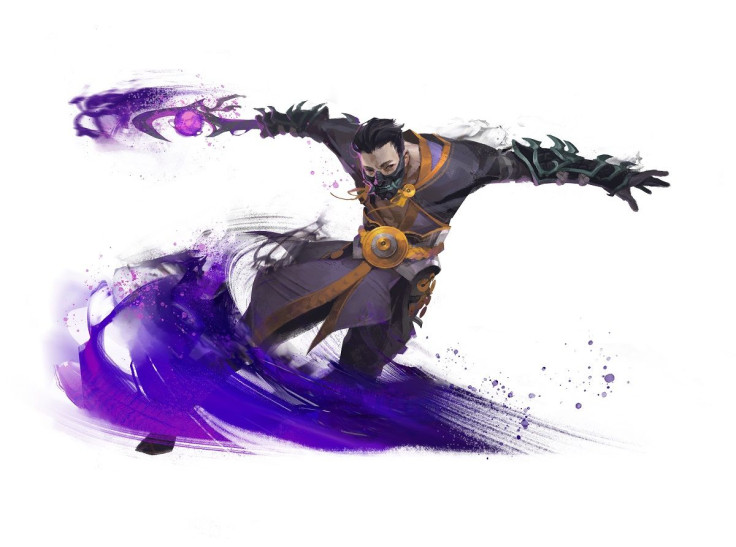 Specters wield shadow-based powers to damage and debilitate enemies. One such power is the Shadow Shroud, which tethers the Specter to an ally while providing protective barriers.
Players are already calling this specialization out as just another Scourge due to the shroud and protective abilities.
Ranger – The Untamed
In "End Of Dragons," Rangers will have access to the Untamed specialization, which focuses on channeling nature's primal powers through pets and keeping enemies dazed with heavy hammer attacks.
The Untamed seems to be a power-based spec that revolves around managing buffs between themselves and their pets, based on the trailer. Players can expect to deal serious damage via pet skills and crushing hammer blows once this elite spec goes live.
Engineer – The Mechanist
The expansion pack will introduce the Engineer's first pet-centric specialization in the form of the Mechanist.
This elite spec gives players their own autonomous battle mech that can be configured for a variety of combat roles. Mechanists will get to customize the mech with either melee, ranged or support skills while dealing damage on their own with a host of new mace attacks.
"Guild Wars 2 End Of Dragons" Elite Spec Beta
The final elite spec character beta for "End Of Dragons" will be begin on Oct. 26 and end on Oct. 30. All rules from the previous character betas will apply. All players are free to create their test characters, which will be deleted after the testing period ends.
© Copyright IBTimes 2022. All rights reserved.
FOLLOW MORE IBT NEWS ON THE BELOW CHANNELS