Guinness World Record Set: Michael Thomasson Owns Largest Video Game Collection At 10,607
Michael Thomasson will make your old PlayStation collection look pathetic.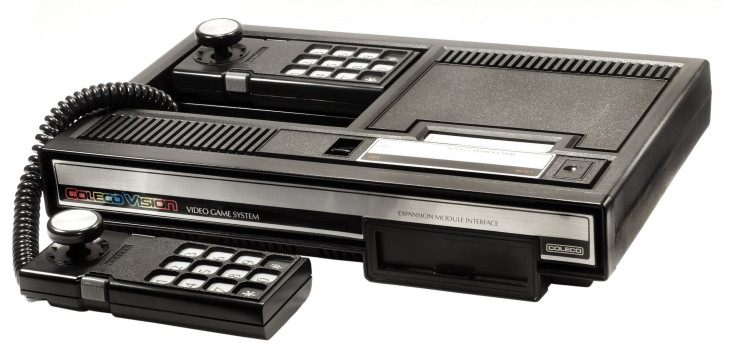 Do you remember the first video game you ever purchased? World record-setting Michael Thomasson does. The 43 year-old Buffalo, N.Y., resident recently set a Guinness World Record for owning more video games than anyone else on the planet. Thomasson received his first game, 1981's left to right scrolling "Cosmic Avenger," at 12-years-old. Thirty-one years later, his collection has grown to a staggering 11,000 titles. Yep, probably makes your dust-collecting PlayStation 2 game library look a little pathetic.
"I have games on cartridge, laser disc. I have VHS-based games, cassette-based games," Thomasson claims. He also possesses a number of consoles to play his games on, including popular one like the Xbox 360 and not so popular systems like 1995 technology platform the Apple Pippin. "Every game on it is awful," Thomasson admits of the multimedia giant's failed venture into the gaming industry. "It's the least fun of anything in the house."
"Cosmic Avenger," which was originally a popular 1980s arcade game, launched for 1982's second-generation console Colecovision. Thomasson distinctly remembers receiving the game for Christmas -- and having to wait an entire year to get his hands on the hard-to-find system to actually play the title.
"It's my first love, so it's sentimental," he says of the vintage Colecovision system, which launched with 12 titles and sold more than 1 million units in 1983. "They looked good, they played good. For the time they sounded good, for the bleeps and blips of the 80s."
The gamer began his collection shortly after he felt the thrill of owning his first video game, but faced a few significant bumps in the road during his journey. Thomasson sold his collection twice, once in 1989 to help fund the purchase of a Sega Genesis, and then again in 1998 to pay for his wedding to current wife JoAnn. "I was heavy into collecting when we married, so she knew what she was getting into," he says. Thomasson currently follows a strict annual budget of $3,000, or a per diem of roughly $8.21, which he says allows him to purchase approximately two games per day. He rarely pays full price for titles.
Thomasson estimates that his collection is worth $700,000 to $800,000. He is featured in a two-page article in the recently-launched "Guiness World Records 2014 Gamer's Edition." The book lists his collection at 10,607 titles, though his inventory is currently estimated at 11,000 games. Thomasson, who is a game designer and teaches 2D animation at Canisius College in Buffalo, feels that he only plays three hours a week, "if I'm lucky."
Do you remember the first video game you purchased? How many games do you currently own? Leave a comment below.
© Copyright IBTimes 2023. All rights reserved.