Gun Control 2015: 58% Of US Now Favors Tighter Laws On Firearms Restriction, Poll Finds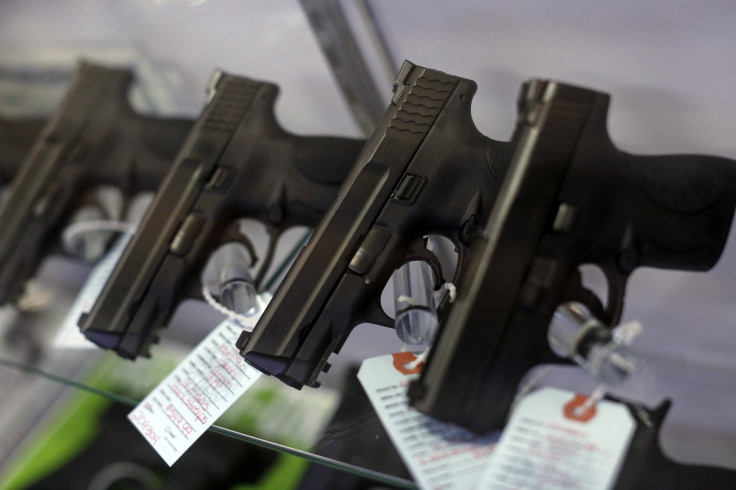 A new poll released Wednesday has found that 58 percent of Americans are in favor of stricter gun laws. The poll, conducted by the Associated Press and the market research agency GfK between Oct. 15 and Oct. 19, showed more people were in favor of gun control than two years ago.
After the December 2013 shooting at Sandy Hook Elementary in Newtown, Connecticut, that left 28 dead, including gunman Adam Lanza, and amid renewed mass debate over gun control, 52 percent of people in the United States favored tighter gun restrictions, according to the AP. The poll comes on the heels of another mass shooting at Umpqua Community College in Roseburg, Oregon, where Christopher Harper-Mercer killed nine people before being shot by police on Oct. 1. The AP noted that support for gun restrictions is typically higher after high profile shootings, tapering off after time.
The poll released Wednesday showed that 27 percent of U.S. residents said the nation's gun laws should stand as they are, and 12 percent want fewer gun restrictions. About 80 percent of Democrats polled wanted stricter gun laws while about 60 percent of Republicans said gun laws should stay the same or become looser, the poll showed.
The AP's poll comes about a week after a CNN poll that showed 52 percent of Americans oppose tougher gun restriction laws. A poll released Monday by the Washington Post and ABC News showed that 47 percent of Americans say protecting gun rights is a higher priority than enacting new laws to reduce gun violence.
Many legislators and activists have called for stricter gun laws in the past two years. President Barack Obama has also called for tighter gun laws, and has traveled to many towns affected by mass shooting incidents, including Roseburg, to express his frustration over the lack of action on gun control.
"Somehow this has become routine. The reporting is routine. My response here at this podium ends up being routine, the conversation in the aftermath of it ... We have become numb to this," Obama said after the Umpqua Community College shooting, according to CNN.
© Copyright IBTimes 2023. All rights reserved.