Gun Control: National Rifle Asssociation's Wayne LaPierre Calls Gun Control A Diversion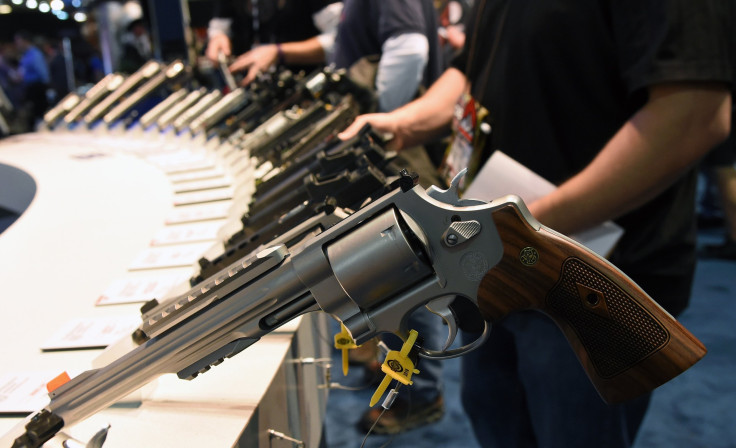 National Rifle Association leader Wayne LaPierre said Sunday all the recent talk about gun control is just an effort by U.S. President Barack Obama's administration to divert attention away from terrorism.
And U.S. Rep. Michael McCaul, R-Texas, blamed administration foreign policy for the June 12 mass shooting at a nightclub in Orlando, Florida, and called for a method of getting "control of this internet propaganda poisoning minds in the United States." McCaul, chairman of the House Homeland Security Committee, pledged oversight hearings to determine why the FBI investigation of Omar Mateen, 29, didn't keep the security guard from attacking the Pulse nightclub, killing 49 people and wounding 53 others in the worst mass shooting in modern U.S. history.
LaPierre noted law enforcement agencies set up their watch list "the way they wanted it" and said an outright ban would disrupt investigations. "Nobody wants terrorists to have guns," he said, but "the minute you delay [a purchase] you're tipping off the bad guy."
Terrorists "don't care about the law. Laws didn't stop them in Boston. Laws didn't stop them in San Bernardino," LaPierre said in reference to the 2013 Boston Marathon bombing and last December's holiday party massacre carried out by a couple in California. "What we're doing with this debate on [Capitol] Hill — it's like they're trying to stop a freight train with a Kleenex."
LaPierre blamed political correctness for Mateen's ability to buy weapons. "We all mourn from what happened, but we face a terrorist challenge," he said on CBS News' "Face the Nation." He accused the administration of attempting to divert attention away from terrorism and said the issue of gun control had been politicized. "You can't save the country with politics," he said.
Presumptive Republican presidential nominee Donald Trump again blamed political correctness for the shooting but stopped short of saying Muslims who want to buy ammunition and weapons should undergo extra scrutiny.
"We have to look at profiling, and we have to look at it seriously," Trump said on "Face the Nation." "Other countries are doing it. I hate profiling, but we have to do it. ... We have to use common sense."
Trump, who has voiced support for proposals to prevent those on terror watch lists from buying weapons, defended the NRA, which opposes such legislation. Trump said he is working with the NRA, which he said has "the absolute best interests of our country. They want to make the right decision."
"The foreign policy in the last 3 1/2 years has led to this," McCaul said on ABC's "This Week." "It is a failed foreign policy. We have no strategy against ISIS [also known as the Islamic State group]. I agree with the CIA director: The threat environment is the highest since 9/11."
McCaul said threats are "pervasive on the internet." He said there are some 200,000 ISIS tweets a day spewing hatred of the U.S. "It's really hard to stop all of it, but we have to get control of this internet propaganda poisoning minds in the United States," he said, suggesting the possible development of an algorithm for spotting dangerous rhetoric on platforms such as Facebook.
Mateen posted such threats on Facebook before conducting his attack and even posted information on his page as he was carrying out his rampage.
© Copyright IBTimes 2023. All rights reserved.