Gunman Shoots Himself After Driving Vehicle Into A Barricade Near Capitol
A man struck a vehicle barricade near the Capitol and then fatally shot himself early Sunday after walking down a street and firing a handgun "indiscriminately," police said. No one was harmed by the shooting.
The driver collided with the barrier at East Capitol St. and Second St. just after 4:00 a.m. ET. His vehicle burst into flames after he exited the vehicle, Capitol Police Chief Thomas Manger told reporters Sunday. Manger added that the suspect might have set the fire himself.
Police have not confirmed a motive for the incident and continue to search through the man's social media feeds.
It's unclear if the incident was politically motivated. Congress is in recess until Labor Day.
The suspect had fired several shots into the air, according to police, and officers immediately responded. As they approached, the man shot himself.
"It does not appear officers fired their weapons," read a press release.
The shooting was the latest in a series of incidents near the Capitol. With increased threats of domestic terrorism and political violence following the Jan. 6 insurrection, Capitol Police and local authorities remain on high alert.
In April 2021, a 25-year-old man rammed his car into Capitol Police officers standing near a security barricade. The man killed one and injured another before police shot and killed him.
On Earth Day in April, a climate activist set himself on fire in front of the Supreme Court. The man died later due to injuries.
In Cincinnati, a man attacked the FBI building after the recent raid on former President Donald Trump's Mar-a-Lago estate. The raid has led to increased threats of violence.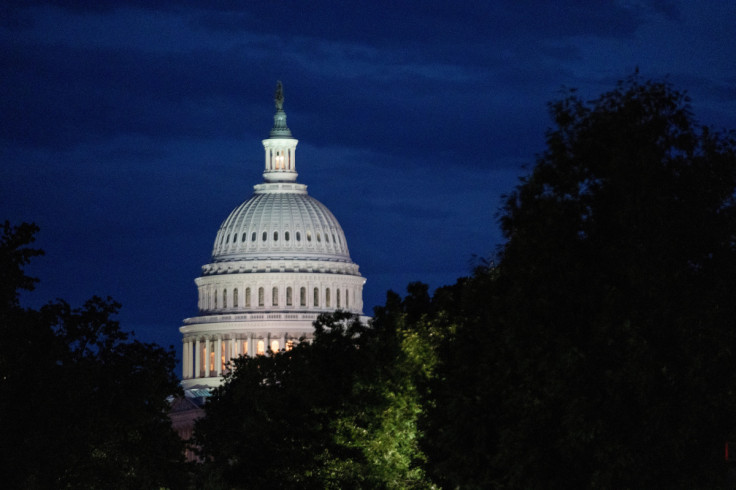 © Copyright IBTimes 2023. All rights reserved.