Gunmen kill peacekeeper, wound two in Sudan's Darfur: UNAMID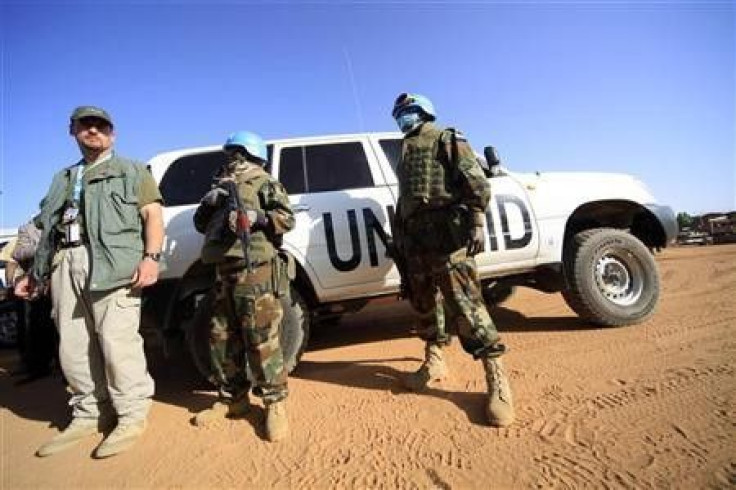 Gunmen have killed an international peacekeeper in Sudan's war-stricken Darfur region and wounded two others, the region's African Union-United Nations peacekeeping force said on Tuesday.
The peacekeepers, all from Sierra Leone, came under attack on Sunday afternoon as they patrolled near Nyala, capital of the South Darfur state, UNAMID said in a statement.
Mainly non-Arab rebels from Darfur took up arms against Sudan's government in 2003, accusing it of marginalising the remote western territory.
Khartoum mobilised troops and mostly-Arab militias to crush the uprising, unleashing a wave of violence that the UN estimates has killed 300,000 people and which Washington has described as genocide. Khartoum dismisses the accusation.
Fighting has declined since the early days of the conflict but there have been continued clashes between government troops, militias, bandits, tribes and rival rebel factions. Khartoum is particularly keen to quell unrest in Darfur after oil-producing South Sudan split from the north and became independent in July.
The force also disclosed the nationalities of three other peacekeepers killed last month. Two Rwandan soldiers and one Senegalese police adviser were killed near El Fasher, capital of North Darfur in an attack on their patrol.
Thirty four of its peacekeepers have been killed since it first deployed in December 2007, it said.
In July, Qatar brokered a peace agreement between Sudan and the Liberation and Justice Movement (LJM), an umbrella of small rebel groups. The main rebel groups have refused to join the deal.
© Copyright Thomson Reuters 2023. All rights reserved.