Gwen Stefani-Blake Shelton Update: Miranda Lambert Ready For Face-Off With Ex-Husband's Girlfriend, Report Says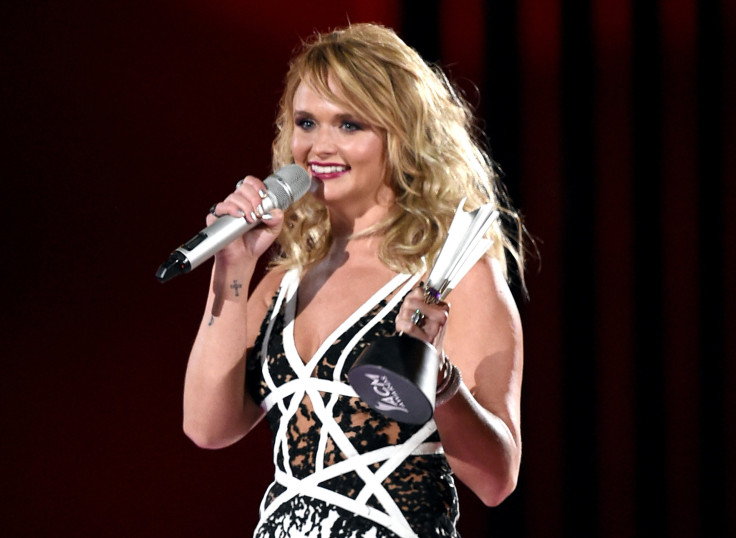 As rumors about Gwen Stefani and Blake Shelton planning to exchange vows by year end grow, a report by In Touch Weekly magazine said that the "Sangria" singer's ex-wife Miranda Lambert does not mind having a face-off with his girlfriend.
The magazine's report comes after rumors about Lambert's annoyance with Stefani's "incessant gushing" over Shelton made the rounds recently.
According to In Touch Weekly, Lambert is tired of Shelton and Stefani "flaunting their relationship."
"[Lambert] believes she's been portrayed as the bad guy in her breakup with Blake and feels Gwen's contributed to that public perception," a source told the magazine. "Miranda would welcome a showdown with Gwen, to get everything in the open once and for all."
Last Thursday, In Touch Weekly reported that Lambert was done with Shelton's comments about his life during their divorce.
"Gwen should be worried about what Miranda is going to say, sing and do next," a source told the magazine at the time. "Miranda is tired of Gwen incessantly gushing about her new romance with Blake. She's sick to death of Blake carrying on in interviews about how Gwen 'saved [his] life' and saying he was 'at rock bottom, in the middle of hell' after their divorce."
Meanwhile, several reports have been claiming that Stefani and Shelton were planning to wed before the year ends. On Wednesday, Life & Style magazine said that the couple will announce their engagement in September and marry during Christmas.
"They're planning a December wedding at Blake's ranch in Oklahoma because Gwen and the boys love it there and it will give them a lot of privacy," a source told Life & Style, adding that the two are currently working on their prenuptial agreement.
"The prenup will dictate that their earnings remain separate," the source told the magazine about the couple's reported $225 million fortune.
© Copyright IBTimes 2023. All rights reserved.