Gwen Stefani And Gavin Rossdale Reportedly Settle Divorce; Who Gets The Kids?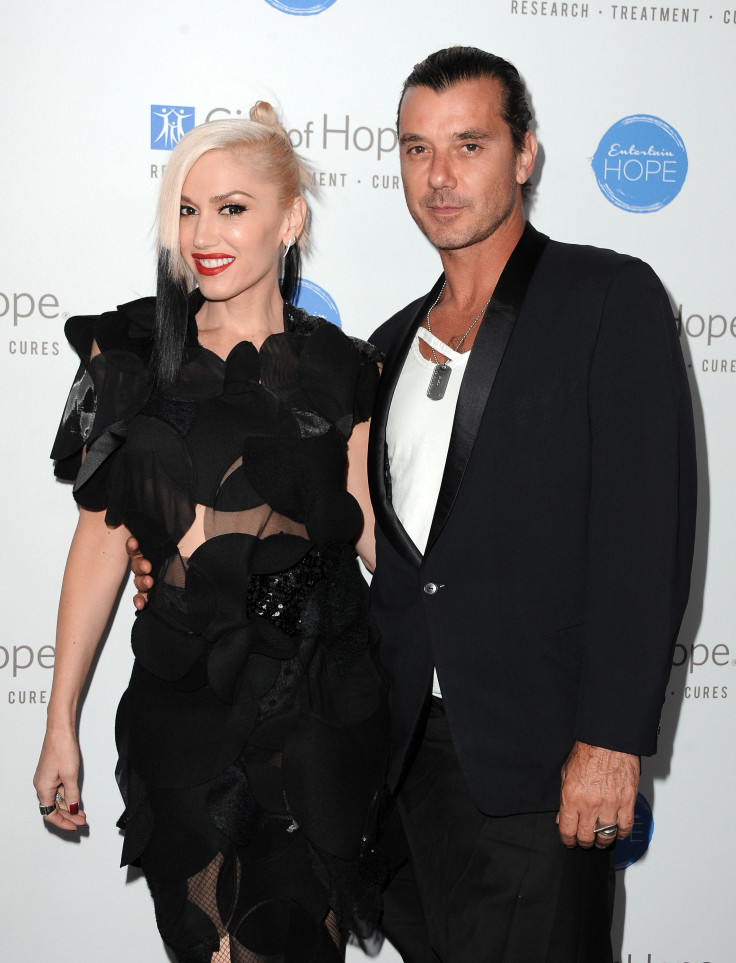 Gwen Stefani and Gavin Rossdale didn't have a prenuptial agreement, but they're still managing to move their divorce along quickly. The musicians reportedly have agreed on the terms of their split.
By California law, Rossdale and Stefani are entitled to half of each other's earnings, but the lead singer of Bush has decided to take "much less" than that to ensure their divorce doesn't take long, TMZ reports.
The settlement also allegedly includes joint custody for Stefani and Rossdale's three children, Kingston, 9, Zuma, 7, and Apollo, 1. However, the outlet notes Rossdale will likely have the children for longer because Stefani is planning to hit the road and tour. The "Voice" judge released her single "Used To Love You" earlier this month, and an album and tour are likely to follow. Despite her career and divorce, Stefani's kids remain a top priority for her. Insiders have said Stefani and Rossdale did not argue over the custody arrangement.
"There are no issues when it comes to custody," a source told People earlier this month. "Gwen and Gavin both agree that the boys should be able to spend as much time as they want with both of their parents."
The two already have been spotted dividing time with their children. The Daily Mail photographed Rossdale, 49, taking the boys to lunch in the beginning of the month while Stefani, 45, was seen bringing them to a pumpkin patch Saturday.
The singers, who started dating in 1995, stressed the importance of their children when they announced their divorce after 13 years of marriage in August. "While the two of us have come to the mutual decision that we will no longer be partners in marriage, we remain partners in parenthood and are committed to jointly raising our three sons in a happy and healthy environment," they said in a statement (via E! Online).
With Stefani and Rossdale settled on the details of their divorce, TMZ reports the paperwork will likely be finalized by the end of the year.
© Copyright IBTimes 2023. All rights reserved.