Gwen Stefani Reportedly Wished For A 'Baby Girl' With Blake Shelton During Her 50th Birthday Celebration
Gwen Stefani, 50, and Blake Shelton, 43, were hounded with various controversies since they confirmed their romance in November 2015. The former wife of Gavin Rossdale, 53, just turned 50 years old on Thursday, Oct. 3. Though the "Hollaback Girl" singer celebrated her birthday with her boyfriend, family and close pals already, rumors are rife that the festivities will not be complete without her being pregnant with Baby No. 4.
Reports have it that Stefani and Shelton have been trying to have their first baby together. An unnamed OK! Magazine insider claimed that the "Cool" hitmaker wished for a baby girl with Shelton when it "came time to blow out her birthday candles." The anonymous tipster, which is said to be close to the couple, stated that the pair has been trying to conceive the natural way.
"Gwen knows how badly Blake wants to be a dad and prays that it won't be long until they have their own bundle of joy," the source, reportedly, said. It added that Gwen Stefani is willing to do everything even if it means opting for surrogacy or IVF, just to make it happen on or before the early days of 2020.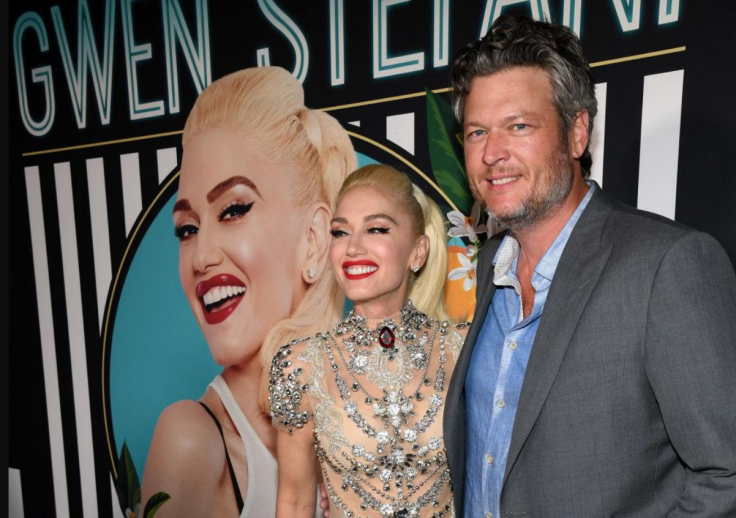 This is not the first time that Stefani and Shelton are rumored to be planning to have a baby. In May 2018, the No Doubt singer was said to be hiding her baby bump by wearing oversized clothes and jackets despite the hot weather in Los Angeles. Since the "Rich Girl" singer is fond of donning tight ensembles, people were quick to speculate that she could be pregnant at the time. However, the pregnancy rumor was proven to be untrue.
While the OK! Magazine source's claim could be true, it should be noted that neither Gwen Stefani nor Blake Shelton has confirmed their alleged plans of having a baby of their own very soon. In July, a report of the pair trying out IVF treatments just to realize their dream of bearing a child was also debunked.
Meanwhile, People shared that Stefani celebrated her birthday with a dinner at her parents' house in L.A. Aside from Shelton and her three children – Apollo, 5, Zuma, 11, and Kingston, 13, only some members of her family were present during the intimate bash. The "4 in the Morning" singer even documented the event via Instagram Story.
"Feeling super, super loved, thank you everybody for all your birthday messages. Thank you Blake Shelton for my flowers," Gwen Stefani said, before showing the huge bouquet from Miranda Lambert's former lover. "What on Earth?!" the songstress added, laughing.
© Copyright IBTimes 2023. All rights reserved.