Gwen Stefani Sets Stage On Fire At Las Vegas Debut [Photos]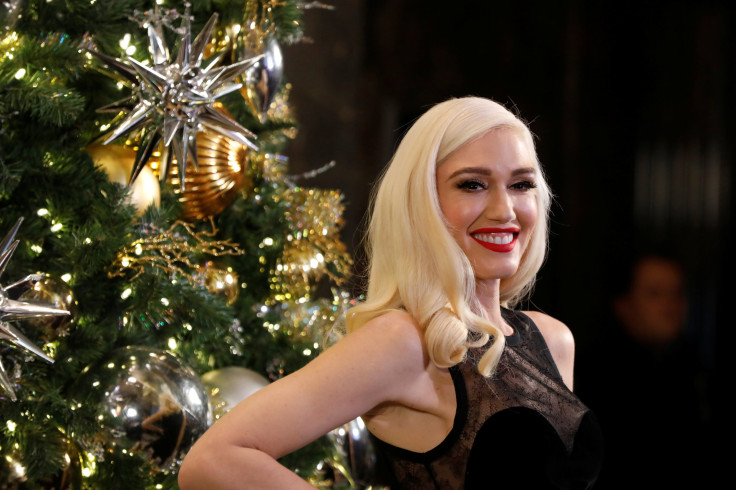 Singer Gwen Stefani, 48, commanded the stage at the Planet Hollywood Resort & Casino at her Las Vegas debut Wednesday by performing to her hits, including the classic "No Doubt."
Her boyfriend Blake Shelton supported her at her first residency performance in Las Vegas and stepped in around 9:15 p.m. local time (12:15 p.m. EDT) to interact with the crowd.
Clad in thigh-high glitter boots and a glitter cape over a glitter jacket, Stefani took to the stage five minutes later.
She spent the next two-hour runtime breathlessly singing live and reviving her old hits with a fresh twist. Stefani performed to "Bathwater, "Spiderwebs," "Hella Good," "Rich Girl," "Luxurious," and "Cool."
During the performance, a dancer tried to remove a corset from her frame. She called two girls and then another on stage to help her out of the corset.
"Someone get up here and take this shit off me right now, this little girl. I want you and you to come undress me right now, please," she said, Billboard reported. "See, this is basically our dress rehearsal, and that's why I said tonight was one of the most memorable of the entire tour. This is the very first time this has ever happened to me. Actually, I crapped my pants one time in the crotch."
As a person in the crowd waved a rainbow flag, keeping with the Pride Month, Stefani brought up a lesbian couple on stage after spotting them in the crowd.
"So this is super exciting for me because sometimes, I say, I can see everybody! I can actually see everybody. So if you're misbehaving, not reacting, being lazy, I will get you, and I will embarrass you," she said encouraging them to give it back.
Several videos were played on the stage when Stefani went backstage to change costumes. In one of the videos, she spoke about her love for fashion.
"My mom made my clothes, and her mom her clothes and my great grandma made her clothes. It's just in me, it's my DNA. And I love anything old Hollywood, vintage. I love seeing images of my mom in the '60s and there's not a decade in fashion that doesn't draw my attention and there's not a culture that I'm not fascinated by. I just love the art fashion and how fashion is such an extension of your personality and mood," she said.
"Thank you guys so much for coming out tonight. This is insanity! I can't believe I'm in Vegas right now! Thank you for all the love we've experienced all the years, thank you for all the cheers, thank you for letting me share my life story with you," she said at the end.
Throughout the show, Blake was seen dancing to her hits with her five-year-old child on his lap who watched his mother perform in awe, Daily Mail reported. The two then met backstage after the performance to celebrate her successful night.
© Copyright IBTimes 2023. All rights reserved.