Hack and help, the LulzSec is different anyway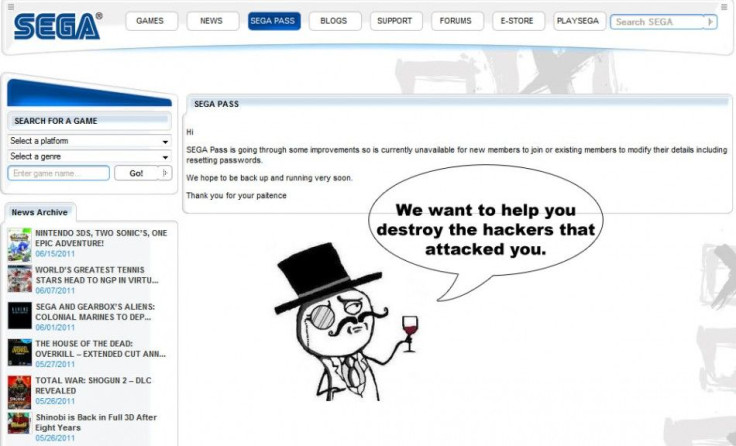 Hacking group LulzSec on Saturday said it is ready to help gaming company Sega, which was the latest victim of a network breach.
Play Station, the official blog for gamers, posted a letter sent by Sega to its users informing them that unauthorized entry was gained to the Sega Pass database.
The gaming company said it is investigating into the matter.
We have identified that a subset of Sega Pass members' e-mails addresses, dates of birth, and encrypted passwords were obtained, the letter said.
None of the passwords obtained were stored in plain text. Please note that no personal payment information was stored by Sega, as we use external payment providers, meaning your payment details were not at risk from this intrusion, the company said in a letter to its users.
The hacking of Sega is the latest in recent times notwithstanding the fact that hacking had earlier skewered the likes of entertainment giant Sony, defense contractor Lockheed Martin, the U.S. Senate, and the FBI, cnet website reported.
The Sega Pass service is offline, but a notice said the service is going through some improvements and so is currently unavailable for new members to join or existing members to modify their details including resetting passwords".
LulzSec sent out a public tweet addressed to Sega: @Sega - contact us.
We want to help you destroy the hackers that attacked you. We love the Dreamcast, these people are going down, the tweet read.
© Copyright IBTimes 2023. All rights reserved.