Hacker Exfocus Blamed For Knocking Rutgers University Offline With DDoS Attack, Even After Expensive Upgrade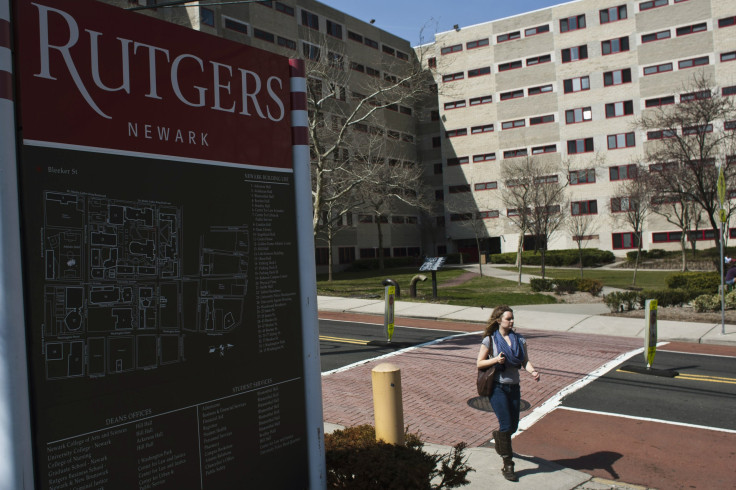 Someone is tormenting Rutgers University. The New Jersey school announced Monday it was fending off a distributed denial-of-service attack that crippled its Internet and Wi-Fi access. The latest cyberattack on a major U.S. research institution comes after a number of similar hacks against Rutgers, a school of approximately 65,000 undergraduate students.
"We are currently experiencing a denial-of-service event affecting Internet connectivity and Wi-Fi access," Rutgers said on its Facebook page. "OIT is working to resolve the issue, and we will inform the Rutgers community as soon as we have more information."
The outage also affected Sakai and eCollege, two online learning tools used to administer homework, tests and other communication, according to student complaints on social media. A previous outage limited the school's ability to accept credit cards.
It appears to be the first attack on Rutgers since the university invested $3 million to better protect its computer networks after at least four attacks during the past school year. That upgrade was the primary reason Rutgers raised tuition and fees by 2.3 percent for the 2015-16 school year, NJ.com reported in August, with a hacker known as Exfocus claiming responsibility for the problems.
"Honestly, I am sitting here dumbfounded at the amount of incompetence displayed once again by the Rutgers IT department," Exfocus wrote in a post on Pastebin in April. "I could run circles around all of you with my eyes closed, and one leg amputated."
A DDoS attack occurs when a hacker takes control of thousands (or millions) of computers and aims them at a single server, overwhelming that network with traffic and ultimately knocking it offline. Similar methods have been used by the Chinese government and the Anonymous hacking collective.
Exfocus tweeted: "Did you miss me?" before deleting the message Monday. Student chatter on the anonymous Yik Yak social network also said Exfocus had been bragging there, though the most anyone seems to know about Exfocus came in an interview where he said he was being paid in bitcoin by someone with a grudge against the school.
"When I stop getting paid -- I'll stop DDoSing lol. I'm hoping that RU will sign on some DDoS mitigation provider. I get paid extra if that happens," Exfocus told APollonsky.me before being asked if he wished to share anything else with the Rutgers community.
"I'm a fan of Taylor Swift."
© Copyright IBTimes 2023. All rights reserved.
FOLLOW MORE IBT NEWS ON THE BELOW CHANNELS