Hackers Calling Themselves 'CyberCaliphate' Break Into International Business Times, Newsweek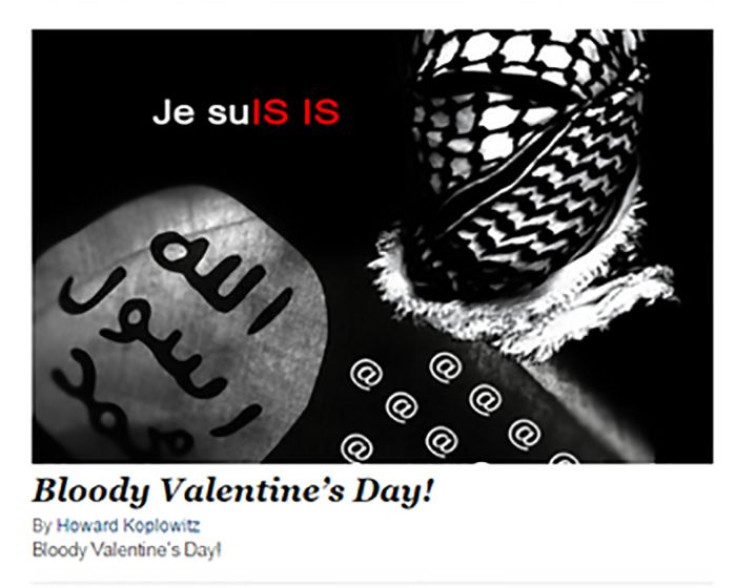 Hackers purporting to be aligned with the Islamic State group broke into the International Business Times computer system Tuesday morning and posted a message to the website under the byline of an IBTimes reporter.
The group, calling itself the "CyberCaliphate," said it operated under the flag of the Islamic State, the militant group also known as ISIS, which declared itself a "caliphate" last June and now controls large portions of Iraq and Syria. Though there have been several recent reports of hackers operating under the ISIS name, ISIS leadership has not acknowledged these claims.
A photo was also posted to the IBTimes website showing a face cloaked in a black and white scarf, with the black ISIS flag. It included the words "Je SuIS IS," a wordplay in French in reference to the "Je Suis Charlie" slogan widely used to condemn the attack at the Paris offices of satirical weekly Charlie Hebdo last month that left 12 dead.
The group's message mentioned "The Islamic Emirate of Afghanistan," a name previously used by the Taliban in Afghanistan during its regime there. It also included a list of names, many of which were the names of Taliban commanders killed in Afghanistan. References to Afghanistan are unusual for ISIS or its supporters, who focus on Syria and Iraq. Their presence in the statement raises doubts as to the authenticity of the claim that it came from a subject associated with the Islamic State group.
The so-called CyberCaliphate also claimed to have hacked the "US CyberArmy" and retrieved documents that it planned to later disseminate through news websites. No such documents were posted to the IBTimes website, but did appear briefly on the Twitter account of our IBT sister publication Newsweek.
"We can confirm that Newsweek's Twitter account was hacked this morning, and have since regained control of the account," Newsweek Managing Editor Kira Bindrim said in a statement. "We apologize to our readers for anything offensive that might have been sent from our account during that period, and are working to strengthen our newsroom security measures going forward."
The group previously claimed responsibility for hacking the Twitter account of the U.S. Central Command (aka CentCom), as well as the account of the U.S. pop star Taylor Swift.
© Copyright IBTimes 2022. All rights reserved.
FOLLOW MORE IBT NEWS ON THE BELOW CHANNELS