'Haikyuu!!' Season 4, Episode 20 Synopsis, Spoilers: Fix The Rhythm
KEY POINTS
Kageyama tears through Inarizaki High's defense
Kita will lead Inarizaki High in the ongoing second set
"Haikyuu!!" Season 4, Episode 20 is scheduled to air Friday
The National Tournament is scary and the players are under pressure. From Inarizaki High's brutal supporters booing their own team to Karasuno High turning the tide in the set, the tournament is only getting intense. "Haikyuu!!" Season 4, Episode 20 will see the return of captain Shinsuke Kita to fix Inarizaki High's rhythm.
The official website released the synopsis and spoiler stills for "Haikyuu!!" Season 4, Episode 20. The synopsis hints at Kita stepping in to help Inarizaki High get back their flow. The new episode is titled "Leader."
After Kageyama's near-perfect services break the flow of Inarizaki High's dominance, Karasuno High are getting back on the driver's seat. But the arrival of Kita will make things interesting as the second set progresses.
The last "Haikyuu!!" Season 4 episode starts with Inarizaki High leading with 14 points. Atsumu float serves and the ball goes to Nishinoya, but he fails to save it. Atsumu bags a service ace for Inarizaki High.
It appears that Inarizaki High are targeting Nishinoya. Atsumu is going after the best libero, Nishinoya, of the opposing team. He is likely attempting this to bring down Karasuno High's morale by targeting their best defender.
The first half of "Haikyuu!!" Season 4, Episode 19 is ruled by Inarizaki High as Ojiro rips apart the opposing side with his smashes. However, the second half of the episode sees Kageyama displaying his aggressive side. Hinata notes that Kageyama has entered his Calmeyama mode or Calm Kageyama mode.
He appears calm on the surface but is absolutely ruthless with his service. The episode concludes with a shocking reveal that Kita has been called in to correct Inarizaki High's faulty rhythm.
The cast of the anime includes Kaito Ishikawa as Tobio Kageyama, Ayumu Murase as Shoyo Hinata, Hiroshi Kamiya as Ittetsu Takeda, Hideaki Kabumoto as Osamu Miya, Mamuro Miyano as Atsumu Miya, Kouki Uchiyama as Kei Tsukishima, Jun Nazuka as Aran Ojiro, Nobuhiko Okamoto as Yu Nishinoya, Nobuyuri Sagara as Hisashi Kinoshita, Ryusei Nakao as Tanji Washijo, Subaru Kimura as Satori Tendo, Yuu Hayashi as Ryunoksuke Tanaka, Yu Miyazaki as Sachiro Hirugmai and Yoshimasa Hosoya as Asahi Azumane.
"Haikyuu!!" Season 4, Episode 20 is scheduled to air Friday, 1.27 p.m. ET. The episodes are available for streaming on Crunchyroll.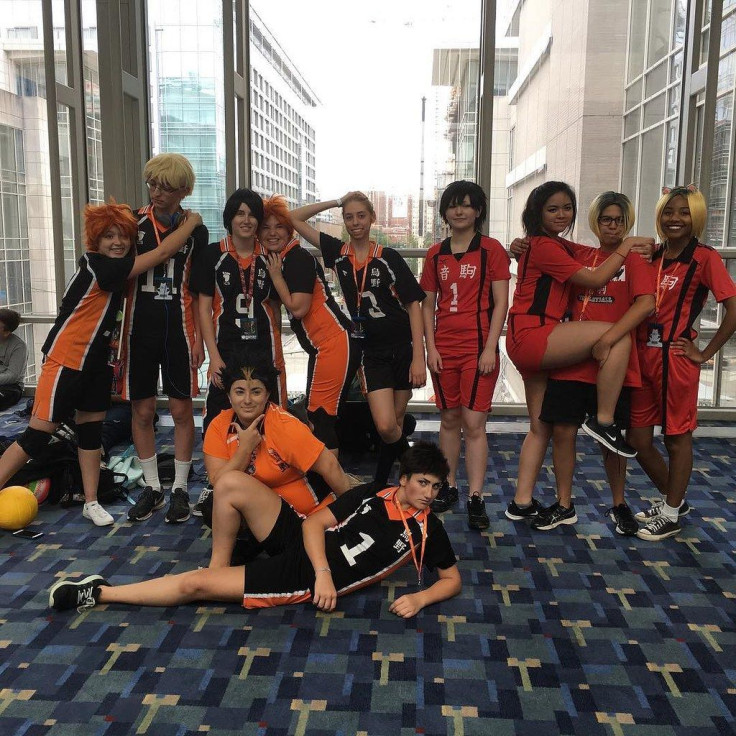 © Copyright IBTimes 2023. All rights reserved.