Hailey Bieber Shares Mental Health Journey, Says Therapy Makes Her Feel 'Safe' [Watch]
Hailey Bieber took to YouTube on Tuesday to open up about her mental health journey and how talking to a professional has helped her.
The 25-year-old model posted a clip on her channel where she revealed that she has been undergoing therapy for years.
"There are several things I like to do to check in with myself. One of those things being talk to somebody you trust," Bieber said in the video that highlights Mental Health Awareness Month. She also shared that she has been having sessions with her therapist for four years, adding that it has improved her mental wellbeing.
"It's something that I felt not sure of in the beginning. But the more I've grown my relationship with my therapist, it has been such a game-changer for me and it's a space where I feel really safe to be able to talk about what's going on in my mind, say things out loud and feel safe and not feel judged," she added.
Bieber also said breathing exercises have helped her "in times of just feeling a lot of anxiety." She also indulges in other self-care activities, like taking baths and spending time with nature.
The model has more than 44 million followers on social media, which explains why the internet has been a "taxing" place for her. "I'm somebody who struggles with people-pleasing and really wanting everybody to like me and caring a lot about what people have to say and what they think," she explained.
However, despite the "negativity" that can come with social media, Bieber still believes there are several positive aspects to being an online celebrity. "I think it's a really wonderful and beautiful tool to be able to connect with people," she said.
"There's a lot about it that I also do love and I'm just in a space where I'm trying to have the healthiest relationship with social media that I possibly can," she continued.
This is not the first time the model has opened up about what she thinks of social media. The "Drop the Mic" host revealed in April 2021 that she follows a certain rule when it comes to using Instagram.
"There's so much going on, I had to give myself a break from looking at myself and other people, though. I had to start doing this thing where I don't go on Instagram Monday through Friday. If something needs to be posted, I have somebody who I work with who runs it for me. I had to remove myself," she said in an interview with Harper's Bazaar.
Bieber also disclosed at the time that being on the app led her to go through "so much compassion."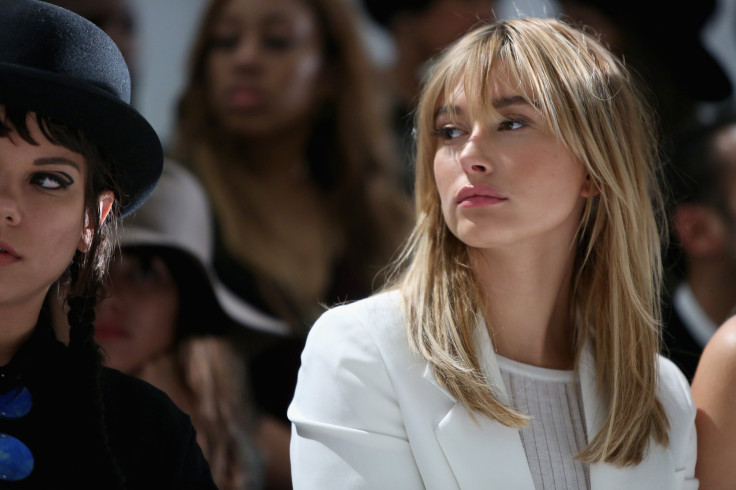 "Comparing myself to other people, getting compared to other people, feeling like I need to have this type of body in order to feel good about myself," the celeb said, before adding, "It can be such a dark hole that you go down, and it happens so quickly and easily. With social media, you click on one thing, and you see another, and then you're in this weird rabbit hole, and you're putting yourself down."
Bieber then emphasized that the journey to loving oneself "doesn't ever stop."
"I hope I'm on it even when I'm old and saggy. I hope I love myself then," the celeb said.
© Copyright IBTimes 2022. All rights reserved.
FOLLOW MORE IBT NEWS ON THE BELOW CHANNELS