Halloween Facts 2015: 13 Things You Probably Didn't Know About All Hallows' Eve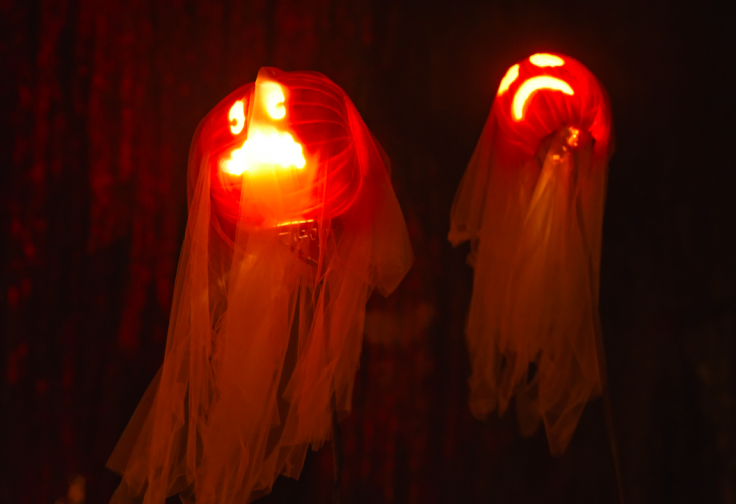 Ghouls, ghosts, witchcraft and mischief: These are just some of the things that are associated with Halloween. While participants wear spooky costumes and indulge in fun festivities, Halloween goes back to hundreds of centuries. To find out more about the fall celebration, continue reading below, courtesy of Random Facts:
1. Halloween goes by multiple names: All Hallows' Eve, Witches Night, Lamswool Snap-Apple Night, Samhaim and Summer's End.
2. There's a reason broomstick became associated with witches! Old women accused of witchcraft were typically poor. Since they couldn't afford horses, they used a walking stick, which was replaced by a broom to help them travel.
3. Just like broomsticks and witches are synonymous, so are black cats and witches. This is because it was once believed the felines protected the powers of witches.
4. Harry Houdini (1874-1926) is one of the most famous and mysterious magicians. He eerily died on Halloween night in 1926 from appendicitis after he suffered three stomach punches.
5. Samhain, which is an Irish Celtic festival, inspired Halloween. It celebrates the end of the harvest season. The tradition spread to the rest of the world after the Irish fled Ireland because of the potato famine.
6. Jack-o'-lanterns started in Ireland, too. Candles were placed inside of hallowed-out-turnips to keep away evil spirits on Samhain.
7. Ever wonder why orange and black are traditional Halloween colors? Orange represents the harvest and black represents the death of summer.
8. Trick-or-treating might have started from the superstition that ghosts could disguise themselves as humans and knock on doors for food or money. If they were denied, the spirit could haunt the person who refused it.
9. It was believed that the boundary between the living and dead was blurred on Halloween. Since the living were allowed to walk among the dead, human would wear ghoulish masks and dress up so the spirits would not recognized them.
10. Samhainophobia is the fear of Halloween.
11. Halloween might have originated 4,000 B.C.
12. Salem, Massachusetts, and Anoka, Minnesota, claim to be the Halloween capitals of the world, even though the holiday originated in Ireland.
13. Halloween only precedes Christmas as the highest grossing commercial holiday.
Follow me on Twitter @mariamzzarella
© Copyright IBTimes 2022. All rights reserved.
FOLLOW MORE IBT NEWS ON THE BELOW CHANNELS