Halloween Horror Movies 2018: Trailers And Release Dates For Films Coming This Fall
Halloween is quickly approaching, which means now is the best time to go to the theaters for a good scare. Ahead of the official start of the fall season on Sept. 22, here are seven of the best horror films coming to theaters this 2018 season.
"The Nun" – Sept. 7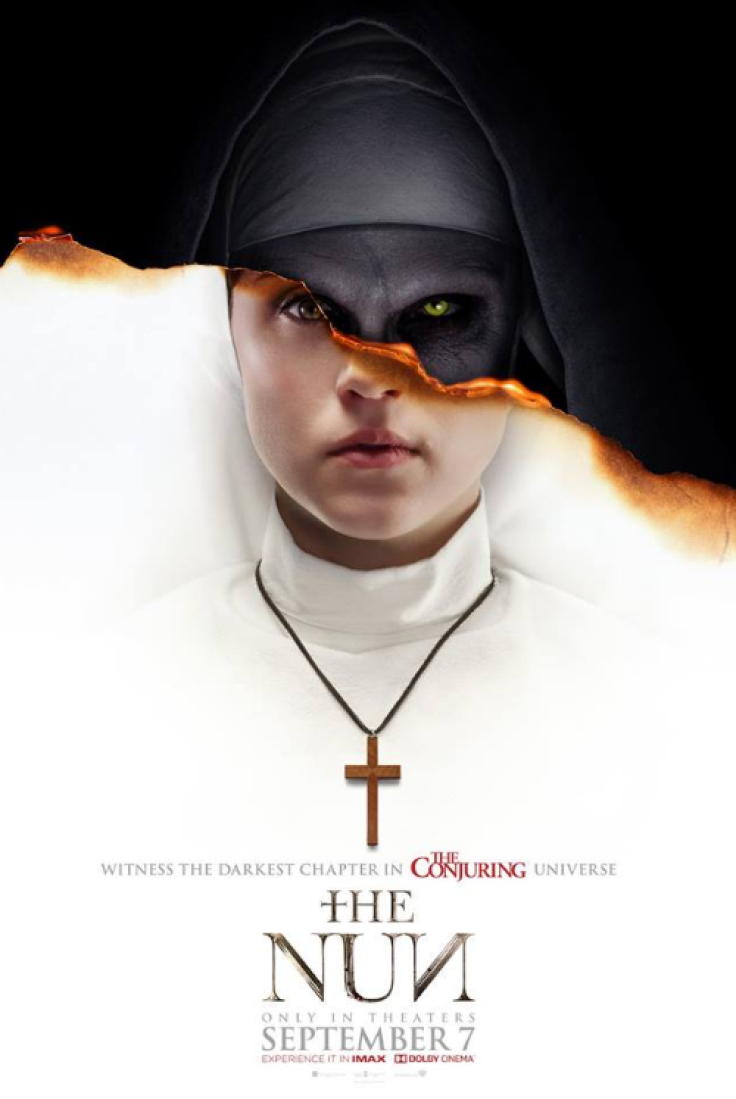 If you liked "The Conjuring," then you'll enjoy James Wan's latest film. "The Nun," which is set in "The Conjuring" universe, follows a young nun, played by Taissa Farmiga, who is sent to Romania to confront an evil, otherworldly force. Watch the official trailer above.
"The Predator" – Sept. 14
A team of soldiers and a biology professional work together to save humanity after a young boy causes the return of advanced space predators to Earth. Shane Black directs.
"The House With A Clock in Its Walls" – Sept. 21
This film is labeled as a horror title in some places, but is appears to be one of the most family friendly film on this list. The movie is based on the novel by John Bellairs and follows a young orphan who moves in with his uncle only to learn he is a warlock. Jack Black, Cate Blanchett and Owen Vaccaro star.
"Hell Fest" – Sept. 28
An amusement park is turned into a torture chamber on Halloween night when one masked killer targets a group of friends with VIP passes. While the group fights for their lives, the rest of the patrons think their deaths are part of the park's horror show.
"Venom" – Oct. 5
This Marvel adaptation is being labeled as a horror on some sites, and one quick look at the film's trailer will tell you why. The story follows journalist Eddie Brock (Tom Hardy) as he comes in contact with a symbiote and transform into an alter-ego, killing machine named Venom.
"Goosebumps 2: Haunted Halloween" – Oct. 12
You can include this on our family friendly horror list, however, this film, which once again brings. R.L. Stine's classic stories to life, may be scary for young viewers. Unlike the 2015's "Goosebumps" movie, this version stars Ken Jeong, Madison Iseman, Jeremy Ray Taylor and Caleel Harris in the lead roles.
"Halloween" – Oct. 19
Sixteen years after Jamie Lee Curtis last starred as Laurie Strode on the big screen in "Halloween: Resurrection" comes the 2018 "Halloween" sequel. The film will once again follows Strode as she confronts Michael Meyers (Nick Castle) in a final face-off. The movie has a slight documentary angle, which IBT reported at CinemaCon back in April.
© Copyright IBTimes 2023. All rights reserved.