'Halo 5' Problems Are Minor At Best, Much To The Delight Of Gamers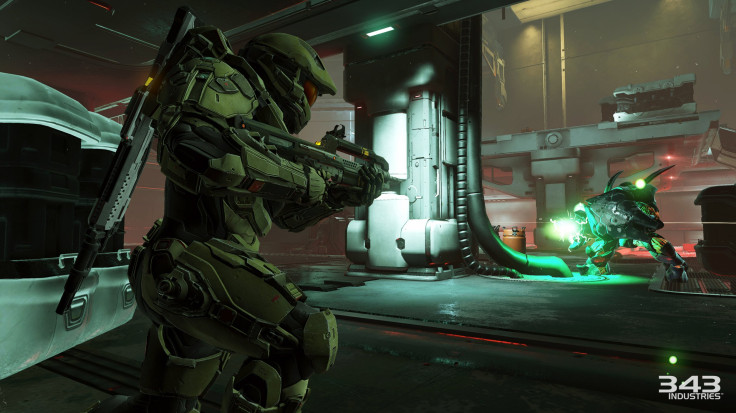 343 Industries on Tuesday was hoping to avoid headlines covering "Halo 5: Guardians" launch problems. The developers and Microsoft should feel pretty happy as gamers have not reported any substantial first day issues for the latest installment of the "Halo" franchise.
The most severe "Halo 5" glitches facing gamers was a "too early" error for those attempting to launch the game around midnight, according to Polygon. In theory, gamers could have the game ready to play just after midnight by having "Halo 5" download throughout Monday. Unfortunately, the error has prevented some users from playing the game despite hours of availability. Some solutions -- a hard reset or attempting the download over a wired connection -- had mixed results.
When installing "Halo 5" from disc, one Redditor recommended disconnecting the Xbox One from the Internet to prevent the console from downloading the day one update. Some Redditors have reported matchmaking problems, where players have faced a four-on-one situation.
Slow, problematic downloads seem to be the biggest problem Tuesday, which is a far cry from what players experienced with the last "Halo" game released by 343 Industries. The release of the "Master Chief Collection" last year was crippled by bugs and server issues. The collection was a must-have for "Halo" fans since it contained remastered versions of the first four games along with a singular online multiplayer experience.
Put simply, the game's release was a "disaster," according to Wired. One extensive list of "Master Chief Collection" bugs on Reddit featured long matchmaking delays, the ability for a host to end games, frozen games and uneven teams. Connectivity issues continued to plague the game in 2015.
"With the initial release of 'Halo: the Master Chief Collection,' however, we have not delivered the experience you deserve. I personally apologize for this on behalf of us all at 343 Industries," 343 founder and studio head Bonnie Ross wrote in 2014.
So far, it seems like "Halo 5" is a very different experience than "Master Chief Chief Collection."
© Copyright IBTimes 2023. All rights reserved.