Happy Birthday, Blue Ivy: How Beyonce And Jay Z's Daughter Celebrated In The Past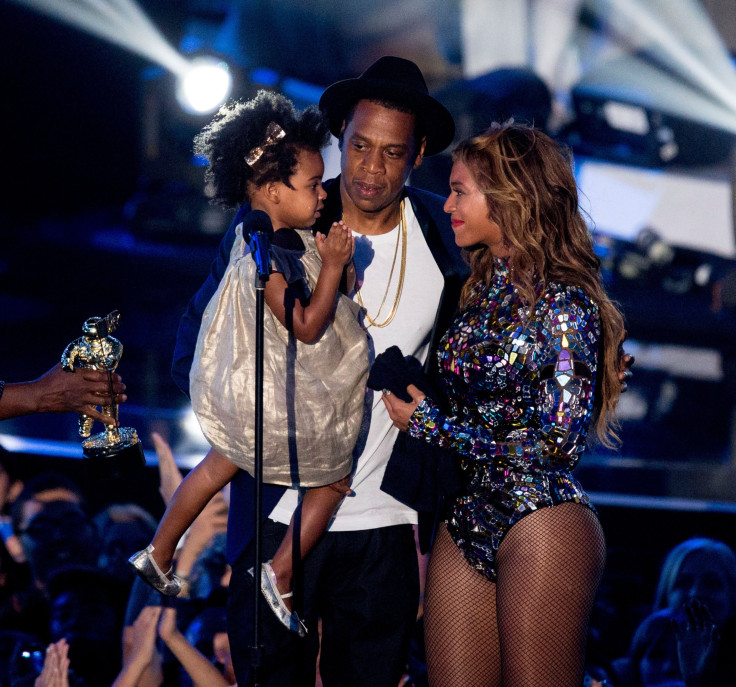 Music moguls Beyoncé and Jay Z's baby girl Blue Ivy Carter turns 4 years old Thursday, and if her past birthday bashes are any indication, it is sure to be an event to remember! Even though she's just a toddler, Blue Ivy has already had her fair share of extravagant parties.
For Blue Ivy's first birthday, her famous parents reportedly threw their only child a lavish, princess-themed party in New York City and spent $80,000 on a diamond-encrusted Barbie doll, according to the Sun. The celebrity couple also reportedly forked over $95,000 on pink and white roses, $30,000 on costumes, jewelry and toys, and $2,400 for a cake.
"Nothing's been too big or expensive for their little princess," a source told the Sun. "They wanted her first birthday to set the tone for the rest of her life. They work hard for their money and the first thing they want to spend it on is their baby girl."
Blue Ivy's second birthday was an event to remember as well. Beyoncé and Jay Z reportedly rented out Jungle Island, an interactive wildlife park and botanical garden in Miami, and then headed to restaurant for a family lunch. Instead of bedazzled Barbie, Blue Ivy received a customized mini blue Ferrari and pink Cadillac, according to US Magazine.
For her third birthday party, Blue Ivy received a "Frozen" themed bash. The frosty flick is reportedly the toddler's favorite movie. The celebration included an ice sculpture in the shape of a snowflake and an adorable rainbow cake, US Magazine reported. Beyoncé's sister, Solange Knowles, wished her niece a happy birthday in an Instagram post. Knowles wrote, "My twin, my fellow sassy pants, my dancing partner, my incredibly smart, beautiful, niece-y-poo, turns 3 today! I love her so much."
© Copyright IBTimes 2023. All rights reserved.