'Harem In The Labyrinth Of Another World' Episode 7 Live Stream Details, Spoilers
KEY POINTS
'Harem in the Labyrinth of Another World' Episode 7 is releasing Wednesday
The episode will stream on Crunchyroll
The anime is based on Shachi Sogano and Shikidouji's original work
Michio, Roxanne, Alan, and his combat slaves are ready to battle against the bandits in "Harem in the Labyrinth of Another World" Episode 7.
The official website has unveiled the spoiler stills and synopsis of Episode 7. Michio has informed Alan that certain level three bandits are after his mansion.
Alan, who earlier did not take Michio's intel seriously, decides to work with him to eliminate the threat. Michio and the rest go under the cover of darkness to neutralize the enemy.
Meanwhile, Michio's secret goal in the battle is to get the magician's job. In the midst of the battle, he decides to try activating one of the bonus spells he had acquired before coming into this world.
In the previous episode, Michio and Roxanne entered the labyrinth and the former noted that there was something off about the room they were in.
Roxanne told him that it was a waiting room. She added the first-floor boss was beyond the door. And before they face him, they had to wait in this creepy room.
"Struggling with life and society, high school student Michio Kaga wanders about the Internet and lands on an odd website. The website, featuring a number of questions and a point-based system, allows one to create skills and abilities for a character," the official synopsis of "Harem in the Labyrinth of Another World" anime read, according to Crunchyroll.
"Upon completing his character, Kaga was transported to a game-like fantasy world and reborn as a strong man who can claim idol-level girls. Thus begins the cheat and harem legend of a reborn man!" it continued.
"Harem in the Labyrinth of Another World" anime is based on the original work by Shachi Sogano and Shikidouji.
The opening theme of the anime, titled "Oath," is performed by Shiori Mikami. The ending theme, "Gentleman's Deal 600,000 Naal," is by Kenta Miyake and Taku Yashiro.
"Harem in the Labyrinth of Another World" Episode 7 is scheduled for release Wednesday. Fans can watch the episode online on Crunchyroll. The installment will live stream in Japanese with English subtitles.
The anime is titled "Isekai Meikyū de Harem wo" in Japanese.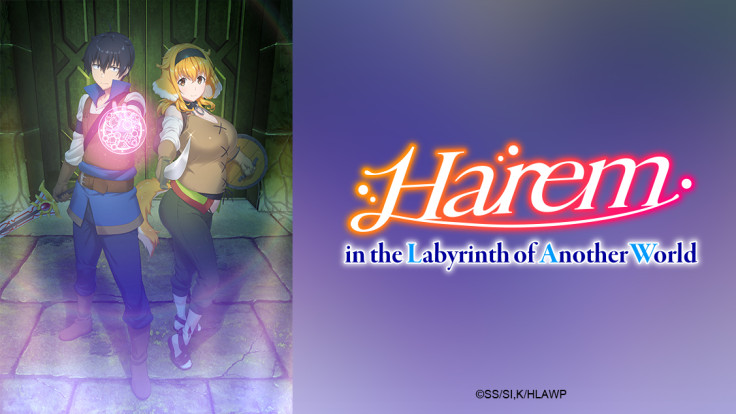 © Copyright IBTimes 2022. All rights reserved.
FOLLOW MORE IBT NEWS ON THE BELOW CHANNELS