Harley-Davidson To Make Smaller Motorcycles, Open Urban Retail Shops To Simulate Growth
Following U.S. protectionist trade measures that prompted global headlines about its iconic brand, Harley-Davidson Inc. on Monday announced its "more roads to Harley" growth initiative, which seeks to increase ridership and expand its overseas market within the next four years.
The Wisconsin-based motorcycle maker said it plans to release new products, broaden access to those products and create a stronger relationship between the dealer and the customer by 2022. Harley-Davidson also wants to expand its reach in India and China by next year. It will reportedly spend as much as $275 million toward company growth through new motorcycles including smaller bikes built in Asia.
"The bold actions we are announcing today leverage Harley-Davidson's vast capabilities and competitive firepower – our excellence in product development and manufacturing, the global appeal of the brand and of course, our great dealer network," Matt Levatich, president and chief executive officer, Harley-Davidson, Inc. said in a press release.
"Alongside our existing loyal riders, we will lead the next revolution of two-wheeled freedom to inspire future riders who have yet to even think about the thrill of riding."
Harley-Davidson plans to roll out smaller, more lightweight bikes with engine sizes between 250cc and 500cc. It will also debut its first midsize adventure touring model with off-highway capabilities by 2022. The company plans on improving its existing models to maintain its current Harley-Davidson clientele.
Besides new bikes, Harley-Davidson said it will place emphasis on new retail formats. It plans to do so by opening smaller, urban shops to reach a more significant global audience.
News of Harley-Davidson's growth initiative comes after it announced plans in June to move production plants overseas to avoid European Union tariffs on American-made products following the Trump administration's decision to raise tariffs on European steel and aluminum. The company said it could stand to lose $100 million a year due to the new E.U. taxes on U.S. products.
Harley-Davidson plans to open the doors to its Thailand factory in the fall. It currently has plants in Brazil, India and Australia.
Trump has used Twitter to slam the company in recent months.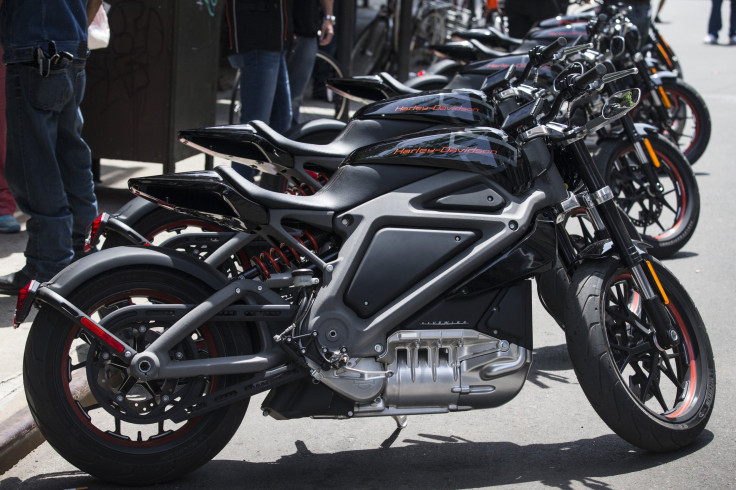 © Copyright IBTimes 2023. All rights reserved.