Harley Quinn Steals 'Suicide Squad' Trailer; 5 Things To Know About The DC Supervillian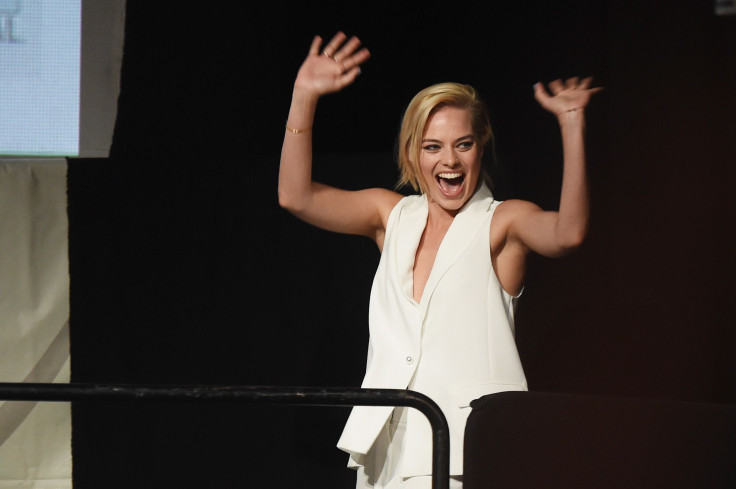 "Suicide Squad" fans didn't have to wait as long as the "Deadpool" diehards to see the Comic-Con footage revealed over the weekend. Perhaps one of the biggest surprises was that the large team of supervillains clearly has a breakout star in Harley Quinn (Margot Robbie), who steals almost every scene she's in.
You might recognize the Joker (Jared Leto) from his previous purple suited iterations, but what about the now pink and blue Harley Quinn? Here are 5 things you should know about the DC character:
1. Margot Robbie Isn't The First Actress To Portray Harley Quinn
In addition to her role in various DC animated series, Harley made an appearance as a psychotic psychiatrist in the early 2000's run of "Birds of Prey." Unfortunately, the show only lasted one season and plans for a new "Batman" sequel never took off. Her guest appearance on "Arrow" was written off when "Suicide Squad" production began (via IGN). Robbie will be the first actress to portray Harley on the silver screen.
2. Origins In Animated Series, Not Comics
In fact, Harley's a bit of an oddball from the start. She was originally created for "Batman: The Animated Series" and didn't make her comic book debut until a year later. She's a recent addition to the DC supervillain family, having only been involved in the "Batman" stories since 1992.
3. "Mr. J" Isn't Her Only Love Interest In The Comic Book Series
Although many fans will recognize her as the Joker's main love interest, in some later comic book stories, creators had Harley fall in love with fellow villainess Poison Ivy (via Kotaku). Sequel anyone?
4. But The Joker + Harley Relationship Will Be There For "Suicide Squad"
According to Robbie, Jared Leto gave her a Joker-approved gift of a pet rat as a way of getting in character. The 25-year-old Australian actress kept it. That's love only the Joker and Harley Quinn would understand.
5. But Don't Expect Their Relationship To Be A Cuddly One
Since it looks like "Suicide Squad" will be dark and gloomy, the jailhouse love birds may have a bumpy start to their romance. Leaked set photos from May showed Robbie and Leto filming an extensive fight scene.
"Suicide Squad" lands in theaters Aug. 5, 2016. Check out the "Suicide Squad" trailer here:
© Copyright IBTimes 2023. All rights reserved.
FOLLOW MORE IBT NEWS ON THE BELOW CHANNELS