Harry Belafonte Endorses Bernie Sanders As Battle With Clinton For African-American Vote Heats Up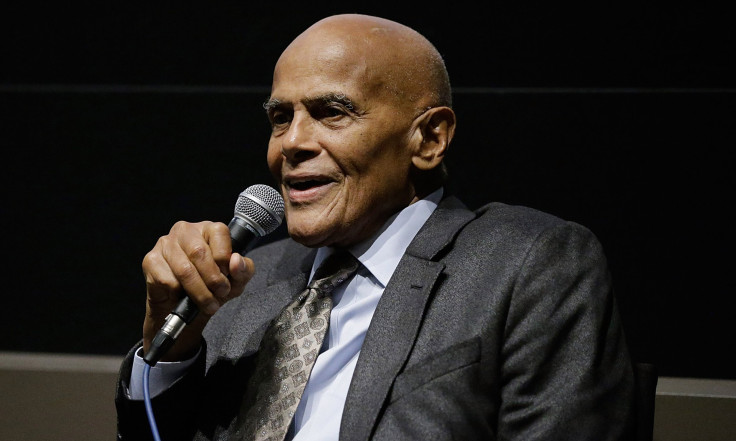 Vermont Sen. Bernie Sanders picked up a major endorsement Thursday from civil rights icon and entertainer Harry Belafonte. The endorsement comes as Sanders increases his effort to sway African-American voters, currently polling heavily in favor of rival Hillary Clinton.
"I would suggest to those of you who have not yet made up your minds, or maybe even some of you who have made up your minds, to maybe consider and reconsider what it is that Bernie Sanders offers," Belafonte said in a video endorsing Sanders. "He offers us a chance to declare unequivocally that there is a group of citizens who have a deep caring for where our nation goes and what it does in the process of going."
The announcement was expected, but it's still significant as Sanders struggles to gain an edge over Clinton among African-American voters. Belafonte was a leader in the civil rights movement, helping to spread its message to the mainstream via his platform as a successful artist. He was also a close, personal friend of Dr. Martin Luther King, Jr.
Belafonte, along with Sanders, participated in the March on Washington alongside King in 1963. The 88-year old may also help Sanders further resonate with older African-American voters. Currently, the senator's support has been largely contingent on the turnout of young voters.
Watch Harry Belafonte endorse Bernie Sanders in the video below:
Belafonte's endorsement comes one day after Sanders' visit to Harlem to court the endorsement of African-American leader the Rev. Al Sharpton, who says he will hold off on endorsing a candidate until after meeting with Clinton. Also Wednesday, the Atlantic writer Ta-Nehesi Coates told Democracy Now! he would be voting for Sanders despite being a vocal critic of the senator's position on reparations. Coates emphasized his vote is not an endorsement.
For her part, Clinton received an endorsement Thursday from members of the Congressional Black Caucus' political action committee. Caucus member Rep. G.K. Butterfield, D-N.C., said, "Many of these are first-time voters and Senator Sanders' message resonates with the younger generation because of the promises that he is making," adding, "They need to understand that when a candidate presents a message, you've got to pierce the message to determine whether or not it's realistic, given the political climate that we live in."
The African-American vote figures to be a much more important factor in the upcoming primaries in Nevada and South Carolina than it was in Iowa and New Hampshire. Thirty percent of Democratic voters in the 2008 Nevada caucuses were black or Hispanic, as were 55 percent of 2008 primary voters in South Carolina.
© Copyright IBTimes 2023. All rights reserved.