Harry Potter AR Game Release Date Coming From Niantic, 'Pokémon Go' Creator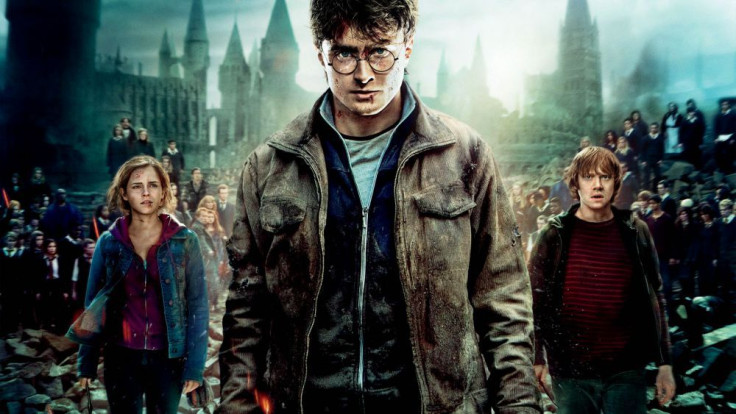 When Pokémon Go was released in 2016, it quickly became the game that everyone was playing. It got people out of their houses and exploring their neighborhoods and now there's talk of a similar game coming out, this time with a Harry Potter theme.
Niantic Labs, the creator of Pokémon Go, is reportedly working on an augmented reality Harry Potter follow up to Pokémon Go, called Harry Potter: Wizards United, Tech Crunch reported Wednesday. The game is reportedly set for a 2018 release but there are few to no other details available at this time. The final product will be the result of a collaboration between Niantic Labs and Warner Bros. Interactive's Portkey Games, Tech Crunch reported.
Update 4 p.m.: Niantic and Warner Bros. Interactive both confirmed to International Business Times the plans to collaborate on Harry Potter: Wizards Unite Wednesday afternoon. The companies announced the new game with a press release and a blog post from Niantic CEO John Hanke. The description of the game on its website says, "Explore real-world neighbourhoods and cities to discover mysterious artifacts, learn to cast spells, and encounter legendary beasts and iconic characters along the way!"
Pokémon and Harry Potter both have massive and sprawled fan bases that could support such a game. The success of Pokémon Go was boundless, in the weeks and months following its release users were playing day and night searching for Pokémon and leveling up. A Harry Potter version could easily end up with a similar following.
Rumors about a possible Harry Potter game flew last year, according to Tech Crunch, after Niantic supposedly acquired the rights to the app. But the article that originally claimed that the game was in the works last year mysteriously disappeared from the internet which may have had something to do with the fact that none of the information it presented was verifiable, Gizmodo reported.
The new game will likely draw on the Niantic game Ingress that was used to help make Pokémon Go such a success as well. The game uses the real world around those playing and adds AR features to the locations and environments that the players can then claim and defend. Anyone familiar with the Harry Potter books or movies could see how such a platform could lend itself to a game that incorporates the storyline.
International Business Times reached out to Niantic Labs and well as Warner Bros. Interactive Entertainment about the Harry Potter AR game but had not received a response from either company by the time this article was published. There is no word on if the Harry Potter AR game will have separate release dates for iOS and Android.
© Copyright IBTimes 2023. All rights reserved.
FOLLOW MORE IBT NEWS ON THE BELOW CHANNELS