'Harry Potter' Star Tom Felton Found Working With Alan Rickman 'Scary' For This Reason
KEY POINTS
Tom Felton recalled working with Alan Rickman in the "Harry Potter" films
He said Rickman was "terrifying in the most pleasant way"
Felton engaged in a Q&A session with fans during a special watch party
Tom Felton went back to his "Harry Potter" days and recalled how "terrified" he was to share the screen with late actor Alan Rickman.
Felton hosted a special watch party on Peacock's TikTok account where he rewatched the 2001 film "Harry Potter and the Sorcerer's Stone" with fans across the U.S. Tuesday.
The actor, 33, also responded to some questions from fans. One of them asked him, "What was it like to work with Alan Rickman?"
"Scary. He was the only actor I knew and [he was] terrifying in the most pleasant way," Felton said of Rickman, who died in 2016.
Felton played Draco Malfoy in the eight-part "Harry Potter" franchise while Rickman portrayed Severus Snape.
"The Flash" actor added that the BAFTA winner was "very, very kind" and had a "wicked sense of humor."
"I met him when I was 12 so it took me a few years to have enough courage to say more than 'Hi,'" Felton said, adding it was "a real privilege" to work with Rickman.
Felton also had some sweet words for the film's strong fan base.
"It always astonishes me that the 'Harry Potter' or Slytherin flame of fandom is still going as strong as it was. I think it was mental 10 years ago and to see it now, still growing now in the way that it is, I'm so proud of it — every time, especially the little ones who still think that I'm Draco. It's very endearing ... I think now is the time when we all need to band together to do something like this ... I hope this is the start of a whole new chapter."
Felton later informed his fans via Twitter that "#PeacockPotterParty was a success! nearly 1 million viewers !! you are all amazing x."
Meanwhile, the actor has maintained a close friendship with his fellow "Harry Potter" actors James Phelps and Oliver Phelps, who played Fred and George Weasley in the fantasy film series.
Last week, Felton took to Instagram to share a series of photos of them together and wished the brothers a happy birthday.
"An unlikely friendship I know, but these two chaps and I have seen many adventures over the years. A pair of absolute class acts , kind , funny , humble & never take anything too seriously. Other than beating me on the golf course. Happy birthday chaps x."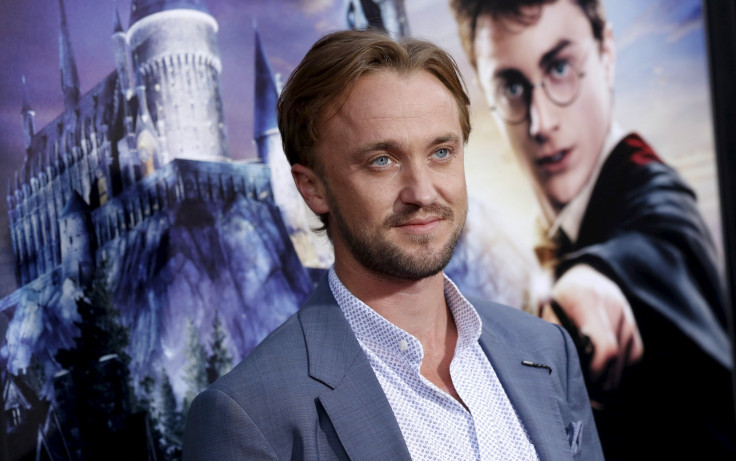 © Copyright IBTimes 2023. All rights reserved.