'Hart Of Dixie' Season 4 Spoilers: 7 Things To Know Before The Dec. 15 Premiere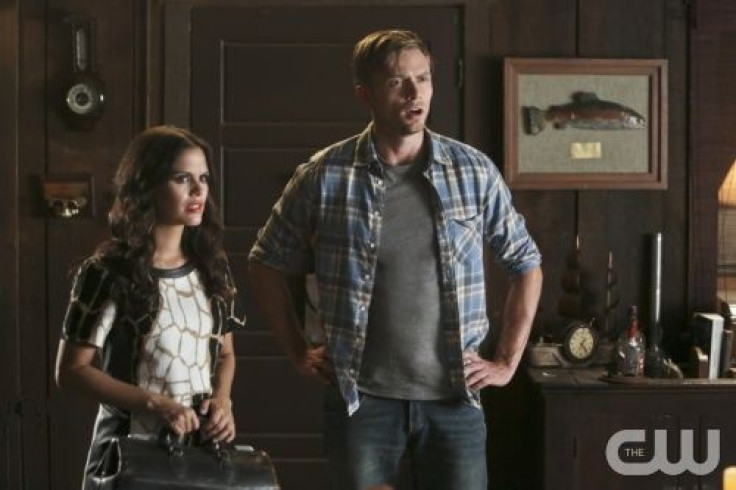 Fans are super excited for the "Hart Of Dixie" Season 4 premiere, but there are a few things they should know before they watch the premiere. "Dixie" fans should prepare for a major focus on the love stories because that's what all of the latest spoilers are about. Whether it's Zoe (Rachel Bilson) and Wade (Wilson Bethel), Cricket (Brandi Burkhardt) and her new girlfriend or Lemon's (Jamie King) love square, all of the Bluebell citizens are looking for love.
1. Wade Doesn't Want Zoe Back – Wade told Zoe in the Season 3 finale that he didn't want to give her another chance. He didn't think their relationship would end well, but Zoe isn't giving up hope. She'll keep trying to get him back.
2. Rachel Bilson's Pregnancy – Bilson's real life pregnancy is being written into the show, Zap2it reports, so we're guessing Wade gives in to Zoe at some point. … unless he isn't the father.
3. Lemon's Love Triangle – George (Scott Porter) and Lavon (Cress Williams) will let Lemon come between their friendship. In a new sneak peek, Wade has to listen to each of them vent about how they deserve Lemon more. Watch the video below:
They'll probably be disappointed when they find out she has a new boyfriend. Things will get even more tense when they have to join the new fire department together.
4. "The O.C." Reunion – It's a Chrismukkah miracle! Summer and Taylor are back together! Bilson's old "The O.C." castmate Autumn Reeser will appear in "Hart of Dixie" as Olivia, Zoe's friend from New York, TV Line reports.
5. Cricket's Girlfriend – After coming out at her vow renewal, Cricket is going to be the spotlight quite a bit this season. "We are going to see Cricket begin her first relationship with a woman, which is great," creator Leila Gerstein told the Hollywood Reporter. "We do see a lot of Cricket this season. I think that she made a big leap as a character, and Brandi is an amazing actress and really, really funny, and Cricket is going to continue to be funny and lovable and adorable and also gay."
6. Renewed Or Canceled? – No one knows if this is the last season of "Hart Of Dixie." The show has a midseason premiere on Dec. 15, but then it won't return until Friday, Jan. 9 at 9 p.m. EST for the remaining nine episodes in the shortened season. The short episode order, midseason premiere and Friday night timeslot has fans worried for the future of "Hart of Dixie" – and even the actors. Porter and Bethel posted goodbyes on social media after the show wrapped, just in case they don't return. The CW network has stated that no decision has been made yet.
7. No Cliffhangers – Even Gerstein isn't sure if the series will be renewed for Season 5. However, she made sure to tie up some loose ends, just in case the Season 4 finale is the "Hart Of Dixie" series finale. "But we did decide to take all the central love stories and bring them to an end," Gerstein told TVLine. "We actually had been saving a lot of stuff for whatever was the end. So we just decided to burn through it this year."
"Hart Of Dixie" Season 4 premieres Monday, Dec. 15 at 8 p.m. EST on the CW. What are you most excited to see in the premiere? Sound off in the comments section below!
© Copyright IBTimes 2023. All rights reserved.