Hawaiian Airlines Moves East With Nonstop NYC-Honolulu Flights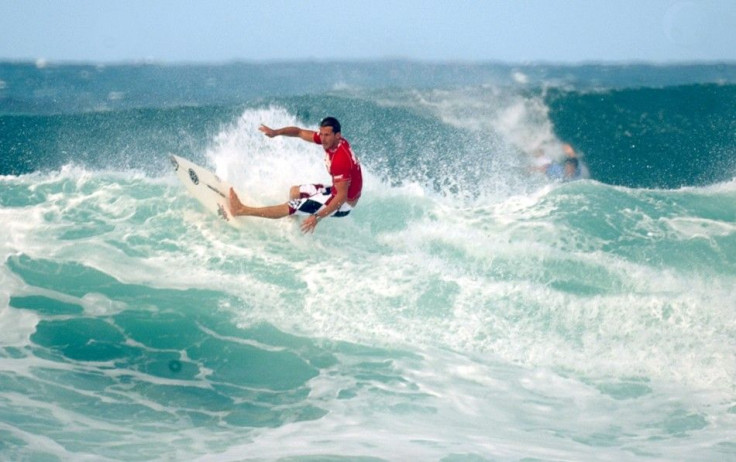 On Monday, Hawaiian Airlines will fly into its first major market on the East Coast, New York City, expanding its reach across the United States.
While most U.S. airlines posted losses for the first quarter of 2012, Hawaiian Airlines boasted a profit of $7.3 million, a giant leap from the $855,000 it made during the same period in 2011 and a massive step forward for an airline that emerged from bankruptcy just seven years ago.
Inaugural Flight 50 -- playing the television show Hawaii Five-O - is set to depart Honolulu at 3:05 p.m. Monday and arrive in New York City at 6:55 a.m. Tuesday. On Tuesday, the first Hawaiian Airlines flight bound for Honolulu will depart JFK at 3 p.m.
Hawaiian will be the only carrier offering year-round, nonstop flights between Honolulu and New York City. The new flights are expected to generate $156 million in direct visitor spending and nearly $17 million in state tax revenue annually for Hawaii's tourism economy, the Hawaii Tourism Authority estimates.
New York is an important part of our growth strategy, said Mark Dunkerley, Hawaiian's president and CEO. Hawaiian is the leading airline in Hawaii's largest tourism market, the U.S. West Coast, and we are expanding in Hawaii's third-largest market, Asia. Adding service to the largest market in the Eastern U.S., Hawaii's second-largest tourism market, was a logical step.
If the New York route proves successful, analysts predict Hawaiian Airlines will branch out into other East Coast destinations like Boston.
Hawaiian Airlines has redefined itself over the past few years, dropping its image as an island-hopper and promoting itself as a major player in U.S. aviation. It was able to do so after several legacy carriers dropped routes to Hawaii and its competitor, Aloha Airlines, went under in 2008.
In addition to expanding in U.S. markets, the airline has branched out in Asia, adding routes to Manila and Seoul as well as four regional Japanese destinations.
Its eastward expansion is thanks to new code-share agreements with JetBlue Airways. The two airlines share a commitment to guest experience and frequently top industry surveys on customer satisfaction.
Hawaiian's Aloha spirit pairs nicely with JetBlue's award-winning customer service, providing customers an enjoyable travel experience from start to finish, Scott Resnick, JetBlue's director of alliances and partnerships, said last month, announcing the codeshare agreement.
Code-sharing provides one-stop check-in, seamless flight connections and boarding passes all the way through from origin to destination.
Hawaii tourism officials are betting that East Coast residents will trade their tropical escapes in the Caribbean for a longer flight west and a Polynesian getaway in the Pacific. But this has some West Coast residents concerned.
Jeanne Copper, of the San Francisco Chronicle, questioned whether East Coast residents might destroy their West Coast playground.
While these explorers also come from distant islands -- Manhattan, Long and Staten, among them -- many may have customs more familiar to 'The Jersey Shore' than to the North Shore. And what will they do when they find Portuguese sweet bread instead of their beloved crusty bagels?
Cooper goes on to recommend five tips for East Coast residents headed to Hawaii. Among them: slow down, you move too fast.
© Copyright IBTimes 2023. All rights reserved.