Healthcare Bill News: Best Apps To Contact Your Representatives Before ACA Repeal Vote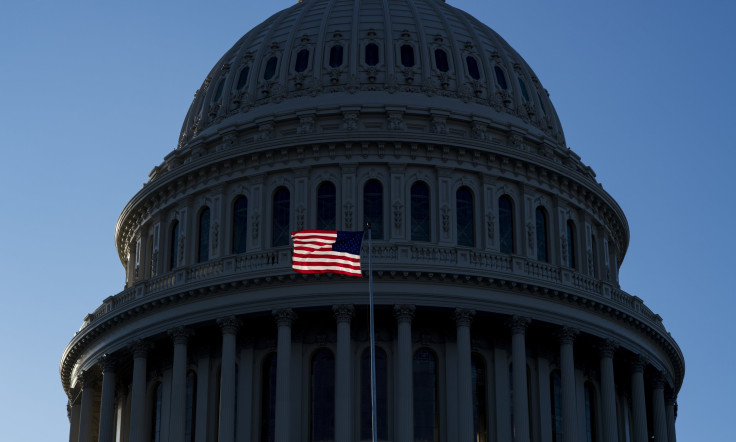 The Donald Trump administration has brought on a wave of civic involvement and Congress has been seeing an influx of calls and emails before votes since the inauguration. Phone lines have been busy and voicemails are filled up with messages from constituents calling their representatives to discuss impending legislation. Expect those phone lines to be ringing today with the ACA repeal and replace health care vote.
There are a number of ways to contact your representatives. You can go the traditional route and write letters or pick up the phone and make a call or even email. A former Congressional staffer says the best or most impactful way to contact a representative is to call. You can find contact information on the official House of Representatives and Senate websites but it may take some time to track them all down.
Read: Will Trumpcare Pass? Trump Slams Obamacare, Urges People To Support His Health Care Plan
To find the contact information, stay up to date on legislation and votes, there are some apps and websites that can help you stay on top of things.
Facebook's Town Hall:
This feature uses your location to determine who your local, state and federal representatives are. It can give you quick contact information that's provided on those representative's Facebook pages and offers the option of following them so you see all of their posts on your timeline. Some representatives have contact information like phone numbers and emails listed, but some don't so this can be a hit or miss method.
Countable:
This app keeps you up to date on upcoming bills and makes it easy to contact your reps right through the app. It's available for download on iOS and Android devices but also has a web based platform. If offers pro and con arguments for each issue up for a vote and details on when it was introduced, when votes will take place and the outcomes of those votes. It also lets users comment on arguments to voice their opinions and contact their reps by selecting "yea" or "nay" on each issue.
Issue Voter:
This platform is very similar to Countable. It offers the same features and the ease of contacting your representative. However, it does not offer an app for on the go voting. It also allows you to track your representatives' votes and see how their track record compares to your preferences.
Democracy.io:
This site is simple and to the point. Created with the goal of simplifying contacting Congress it allows you to send an email in just two steps. You enter your address and it comes up with a list of your representatives and gives you the option to choose which of them to contact. Once you select them, you're brought to a page where you can write and send your message. It doesn't have the background information on votes happening soon or issues up for consideration but it makes contacting all of your representatives in Congress central and easy.
© Copyright IBTimes 2023. All rights reserved.