Heather Rae El Moussa Recalls 'Emotional,' 'Painful' IVF Journey Before She Got Pregnant Naturally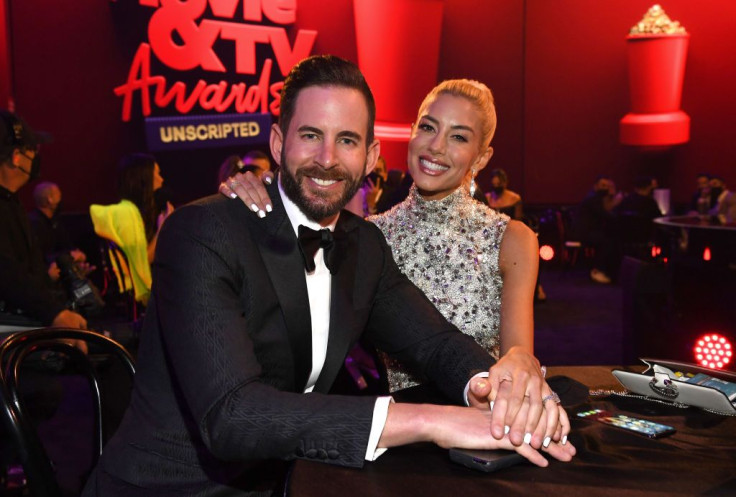 KEY POINTS
Heather Rae El Moussa opened up about the toll the IVF process took on her
She said her husband Tarek El Moussa and stepkids were "incredible" throughout the process
Heather said IVF can be a "stressful" and "sad" experience
Heather Rae El Moussa got candid about the challenges she faced while trying to get pregnant.
The "Selling Sunset" star and her husband Tarek El Moussa, who welcomed son Tristan in January, got pregnant naturally last year just before they were going to start in vitro fertilization (IVF) treatment and implant embryos.
But Heather told Us Weekly that the "scary" IVF process still took a toll on her.
"You're pumping yourself with hormones and giving yourself shots. That is scary enough, and you're swollen and bruised. Tarek was incredible through it and so were Taylor and Brayden. I was very open with the kids about what we were doing because I didn't want just to all of a sudden get pregnant and them not knowing what was going on in our lives," she recalled. "We've always been very open with them. So, they were right along with me. I'd be giving myself shots and I'd be explaining what I was doing."
The real estate agent, who admitted to thinking she was "not meant to have kids" due to her low fertility, was thankful to have had her family's support throughout the journey as she believed she could not have gone through it without them.
"I don't think I could have done it alone. It's too emotional and it's too painful. Then some embryos don't make it, and that's really hard too," she told the outlet.
Heather advised others who may be considering IVF to talk about the matter with their loved ones and find a good support system. She also urged them to "do your research" and find a good doctor, noting that her own doctor's "bedside manner" helped her get through the process.
The "Flipping El Moussas" star explained that she continues to speak about her IVF journey in the hopes of helping others going through similar experiences.
"There's so many issues that aren't talked about. It can be a stressful [and] sad thing that women go through. There are many girls in my life that had miscarriages or had IVF issues and it wasn't talked about and I know they felt really alone," the 35-year-old reality star said. "So [since] I have a platform to discuss things — I'd rather share things to help other women than keep it private."
Tarek and Heather announced that they were expecting their first child together in July 2022.
At the time, they said they were surprised when they learned that Heather conceived naturally as they were already scheduled to transfer an embryo.
"It was a huge shock," Heather previously said. "We just weren't expecting this. We had just gone through IVF. We had embryos on ice. We had a plan."
She added, "I think when you least expect it and there's no stress in your life, the world just brought us what was meant to be. I'm so excited that it happened like this."
In addition to his son with Heather, Tarek also shares daughter Taylor, 12, and son Brayden, 7, with ex-wife Christina Hall.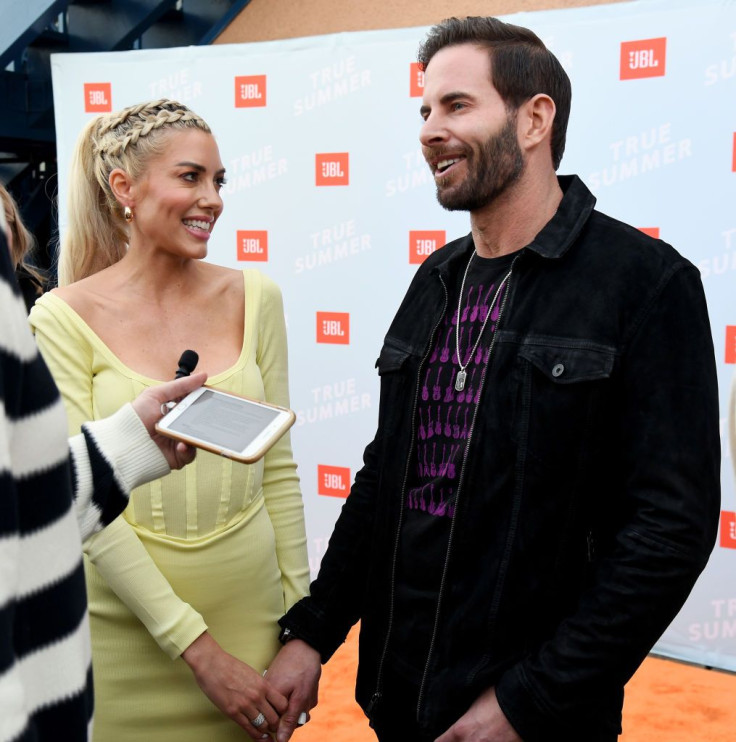 © Copyright IBTimes 2023. All rights reserved.