Heidi Klum Laughs Off Her 'America's Got Talent' Wardrobe Malfunction [Video]
Former "Victoria's Secret" model Heidi Klum sure knows how to laugh at herself. Recently, during the filming of an episode for "America's Got Talent," Klum happened to suffer a wardrobe malfunction, which she handled gracefully.
In a clip reposted by the 48-year-old supermodel, she accidentally exposes her derriere to the audience in an attempt to click some selfies with her fellow judges Sofia Vergara and Howie Mandel.
The wardrobe malfunction incident happened on Aug. 10 during a live show of "AGT," which is in its quarter-finals of the 16th season. A behind-the-scenes TikTok video recorded by one of the audience members, shows judge Vergara trying to click a selfie with Mendel. Klum who is engrossed in her phone suddenly notices this and instantly tries to get in the frame by bending over the judge's table.
Unfortunately, in an attempt to do so, she ends up flashing her fans who were seated behind her. Though the clip was posted online just the next day, it took almost two weeks for Klum to notice and she instantly took to Instagram to repost the video with a funny caption.
"Note to self... don't bend over in a short skirt," Klum, who wore a feathered minidress by Rêve Riche on the set, wrote.
Klum did not take the mishap too seriously, but being a supermodel she did take notes for the future.
This was the first time that "AGT" tried doing a live show, for which the supermodel opted for a strapless, coral-color feather dress with a ribbon-cinched waist. She completed her look with clear pump heels and colorful jewelry.
Klum spent most of her summer flaunting her super-hot bod in bikinis while on a yacht with her husband Tom Kaulitz. Despite being on vacation, she made sure her fans remained updated about her whereabouts.
Earlier this month she shared a romantic picture with her husband, in what appears to be her bedroom in the yacht. She captioned the post as " Capri August 3 ❤ ️ 2021."
This post was followed by a series of pictures that show the couple striking poses while on the deck. "Never a dull moment with you Tom ❤ ️ Thank you Johan for capturing this stunning sunset ❤ ____" she captioned her post.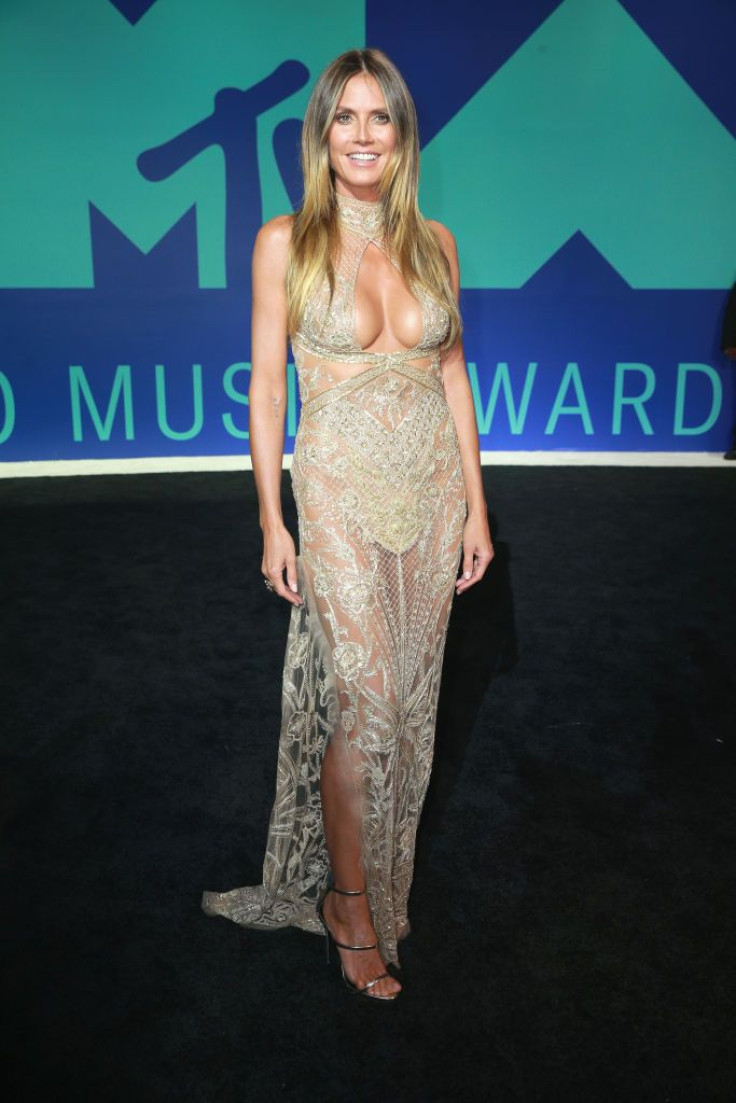 © Copyright IBTimes 2023. All rights reserved.